Russell Wilson Reveals Favorite Part of His Wedding Day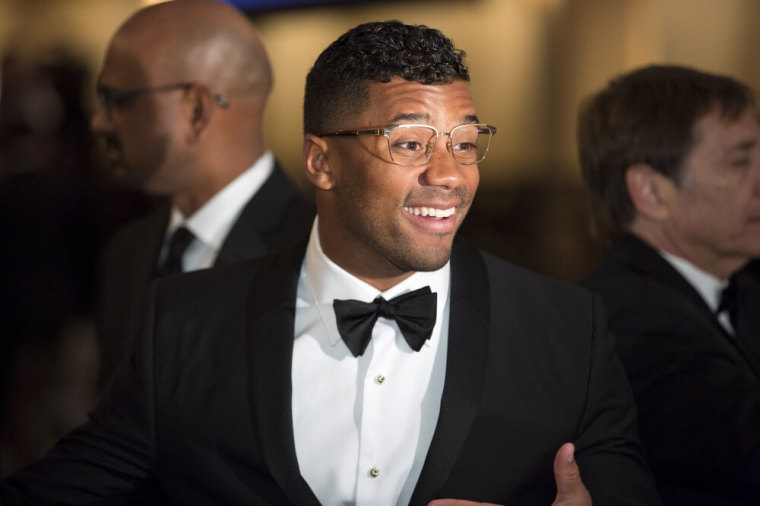 The best part of Russell Wilson exchanging nuptials with his now wife and singer Ciara earlier this month is not what some might assume.
"The best part was watching her walk down the aisle," the 28-year-old Seattle Seahawks quarterback told E! News. "Just to see her face and the long train she had. And then 'Earth, Wind and Fire' took the night away."
The Wilsons were married on July 6 in a ceremony that took place at the Peckforton Castle in Cheshire, England. The couple have been transparent about their journey through the lens of their Christian faith together from praying for love, to dating, a proposal and finally marriage.
Ciara, the 30-year-old "I Bet" singer, previously revealed that she prayed for a man who has a strong faith in Jesus Christ.
"I remember telling my friend the kind of guy I wanted: a God-fearing man with a very fun spirit who loves kids and would really, truly care for me," she recalled as the May covergirl of Essence magazine. "I was very specific because I do believe you can have it all."
After a year of dating, Wilson proposed to Ciara last March. Before the proposal the pair spent a year speaking about taking a vow of celibacy until marriage.
In San Diego, California, last year, Wilson revealed that he and Ciara would not be having sex before marriage after the athlete had a conversation with God.
After they started dating, Ciara said the decision not to have sex helped foster a growth within their union.
"He's such an awesome guy and the cool thing is that every day, we're growing with each other. We get to have really healthy conversations and focus on each other as people," she told Cosmopolitan magazine earlier this year. "That is very important to me and him. It's very valuable."
According to the singer, God is in control of her relationship with Seattle Seahawks quarterback Russell Wilson, so she's not worried about where their relationship is headed.
"I feel very confident in the love that we have for each other, and only God knows where it's going to go," she previously told Page Six. "God knows everything that's to come in the future, and I think it's best to let Him keep taking control of things. Life is sweet, and I'm very thankful for all the great things happening in my life. I'm very happy."