Russell Wilson Says Don't 'Blame Ciara' for Bad Plays on Game Day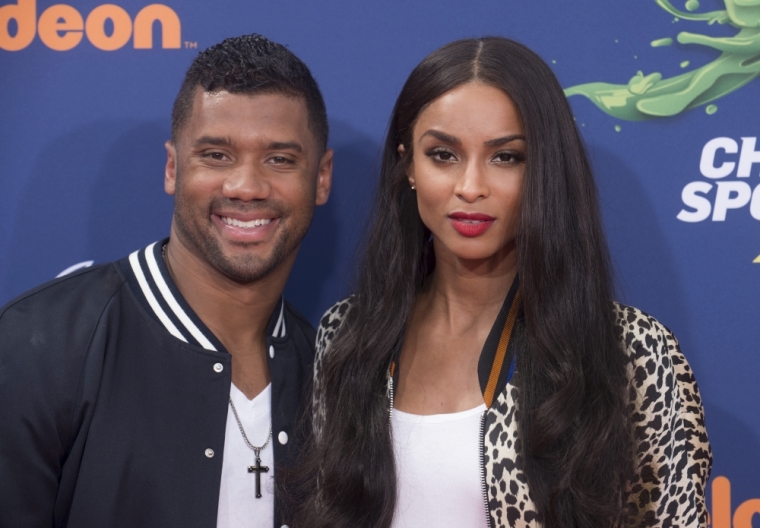 While some NFL fans want Russell Wilson to face the music about his relationship with singer Ciara Harris affecting his game, the Seattle Seahawks quarterback insists his private life has no bearing on his game day performance.
The Seahawks have a 4-5 record, and many people are looking for Wilson to make big plays. On Sunday he did the opposite by completing 14-of-32 throws for 240 yards, one touchdown and an interception in a loss to the Arizona Cardinals.
After the game, a number of spectators took to Twitter to "Blame Ciara" for the team's downward spiral. Wilson, however, insists his personal relationship isn't the cause of failed plays on the field.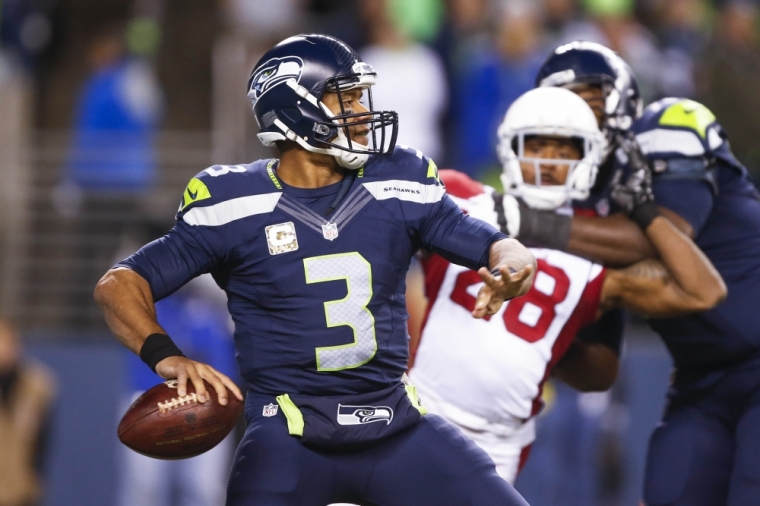 "People want to make it into something else, but for me I love the game of football. I love coming to work," Wilson told reporters Thursday, according to a Seattle PI report. "I love getting here early and leaving late. That's what it's about. ... Nothing's changed. We just need to find ways to win."
After the Seahawks started their season with a 0-2 record, a GoFundMe campaign was created in which Seahawks fans asked for $50,000 to invest in Ciara's career, according to For The Win. The campaign made reference to Ciara and her former rapper fiance, Future, who broke things off in 2014, which some believe helped the rapper's career.
Fans of the Seahawks seem to think that if Wilson broke things off with Ciara, it could improve the team's performance.
"After seeing how great Future Hendrix's career has been since Ciara broke up with him, we think the same thing can happen to Russell Wilson," the GoFundMe campaign reportedly read before being removed.
In spite of all the speculation, both Wilson and Ciara believe they came together for a divine purpose.
"I met this girl named Ciara who was the most beautiful woman in the world, the most kind person, the most engaging person, everything that I could ever want. For me, I knew that God had brought me in her life to bless her and for her to bless me," Wilson said back in July at Rock Church in San Diego, California. "We're not going to be perfect, by any means. But He's anointed both of us and He's calling for us to do something special."
On "The Meredith Vieira Show" earlier this month, Ciara agreed that her and Wilson's bond was spiritual.
"It's honestly a spiritual thing for us. Our love for God, our love for one another and just wanting to really know each other and grow with each other and letting it be about that at the base of it all," she said on the talk show. "I think if you really, truly have a friendship, you can kind of conquer everything in the relationship. So that's our goal!"