Sadie Robertson Heads Back to 'Duck Dynasty' After Placing 2nd on 'DWTS'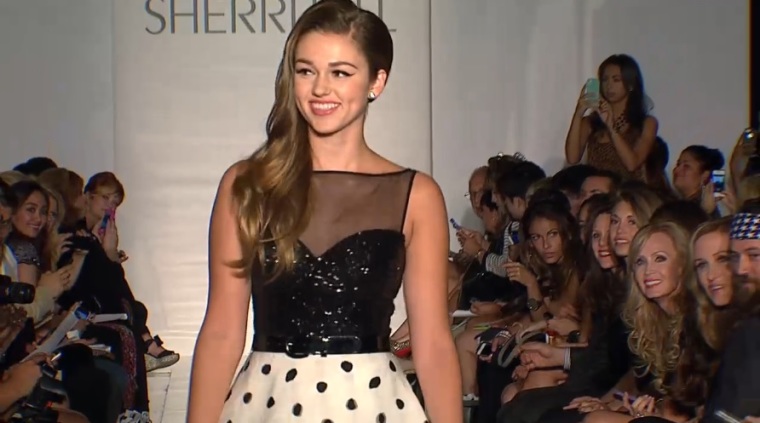 "Duck Dynasty" star Sadie Robertson finished her run on ABC's "Dancing with the Stars" after coming in second place on Tuesday night.
The dancing competition kept audiences on their toes all season long up until the very end on Tuesday when Alfonso Ribeiro and his "DWTS" professional dance partner Witney Carson were crowned the winners. Despite losing the mirrorball trophy, Robertson graciously accepted her position as runner-up.
"Well [this] has just been an amazing experience and I just want to say I'm so thankful to God who has brought me this far in the competition," the 17-year-old said during the show. "I feel like I really accomplished everything that I wanted to accomplish on the show and I'm so glad that it was Alfonso, he really deserves it."
During her speech, the camera panned to Robertson's parents, "Duck Dynasty" stars Korie and Willie Robertson, who smiled on with pride. Following the announcement, Sadie took to Twitter with even more gratitude.
"Wow what a journey," the star posted along with a photo from her "Good Morning America" cast reveal appearance with "DWTS" partner Mark Ballas.
"I just want to say thank you for everything," Robertson continued. "Y'all got us all the way to the end, and I am more than thankful for that. It's been so cool to be able to share this experience with every[one]."
Meanwhile, the season 19 finale saw exciting dance routines, highlights from the entire season, and top singing acts including Jennifer Hudson before the winners were finally announced on the three-hour special. Robertson's worthy competitor Ribeiro is enjoying the fruits of his win on Wednesday. The former "Prince of Bel-Air" star was overcome with surprise and emotion on Tuesday night.
"I cannot believe this, I've wanted it forever, oh my God, I don't even know what to say," he said directly following his win. "These are tears of happiness."
Following her "DWTS" appearance, Robertson is expected to head back to her hometown of West Monroe, Louisiana where her family runs the multi-million dollar Duck Commander business. There, she will resume starring on A&E's "Duck Dynasty" alongside her grandfather Phil Robertson and her Uncle Si Robertson.
Watch a clip from the "DWTS" season 19 finale here.