Sadie Robertson Joins 'Love is Project,' Shares Godly Definition of Love
Sadie Robertson Joins 'Love is Project,' Shares Godly Definition of Love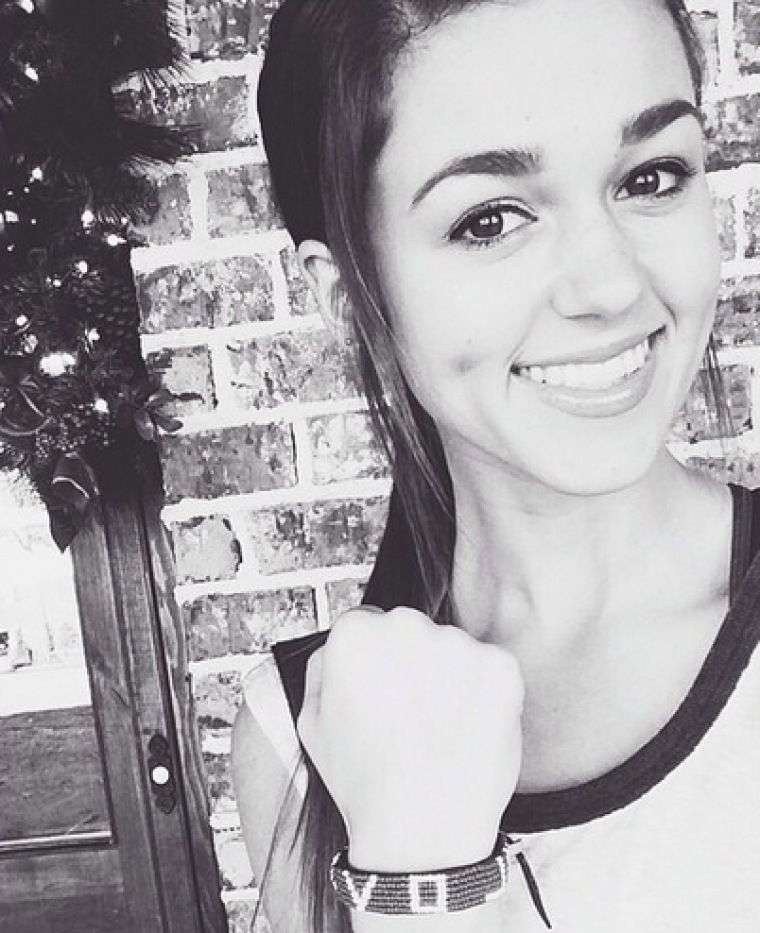 Sadie Robertson may have finished her run on "Dancing with the Stars" this month, but the "Duck Dynasty" star already signed onto a new endeavor, the "Love is Project."
On Wednesday, the 17-year-old model shared a photo posing with the LOVE bracelet, the latest product from the African lifestyle brand Life Line which is in collaboration with The Supply Change. The bracelet aims to connect communities around the world and impact them through the art of love. In addition to the photo, Robertson shared her own definition of love, touching on her core Christian values.
"To me, LOVE is something that everyone has but not everyone accepts it," the reality star wrote. "God is love and loves all, but sadly we don't always accept it. It's never too late! Love one another! It's honestly the greatest feeling in the world to love and be loved. I'm happy to join the #loveisproject & wear my bracelet the women in Kenya made to represent love."
The Love Project, which is a movement that aims to empower women in Kenya, is offering a LOVE bracelet for sale on indigogo.com. Manufacturing the bracelet provides employment for Kenyans while the movement as a whole creates community and forms new partnerships in the area.
Buyers of the LOVE bracelet are urged to share photos and messages about what love means to them with the hashtag #loveisproject, and Robertson is not the only one participating. The "DWTS" runner up was joined by her mother, Korie Robertson, who also shared a photo of the bracelet.
"Excited to announce the #loveisproject," the "Duck Dynasty" star posted. "These bracelets are handmade by mums in Kenya working daily to support their families. The fact that I can help in a small way is a little bit of what #loveis. It crosses all boundaries, defies all logic, it is kind, it always hopes, always perseveres, love never fails! Read 1 Cor 13 for more on Love."
Life Line is behind the Indigogo crowdfunding campaign to raise $5,000 to buy materials to continue the production of the bracelets. Donations can be as little as $1, but with larger donations, donors will receive a first edition LOVE bracelet and a digital holiday card.
Meanwhile, A&E's "Duck Dynasty" follows the Robertson family which also includes Sadie's grandfather, patriarch Willie Robertson, and his brother Si, who became wealthy from their family-operated business, Duck Commander. The clan has also become well-known for their traditional Christian values.