Samaritan's Purse Airlifting 90 Tons of Aid to Families Fleeing ISIS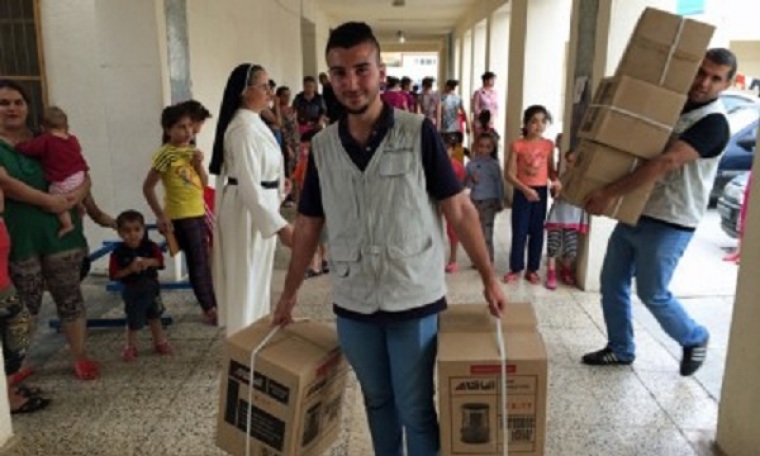 Christian relief group Samaritan's Purse will be airlifting close to 90 tons of aid to thousands of Iraqi and Syrian families who have fled their homes on the run from terror group ISIS.
The group said in a press release Thursday that it is launching the airlift with relief supplies on Monday from Charlotte, North Carolina. The aid packages are intended to reach families who have been left with nothing much besides the clothes on their backs.
"Now winter is coming to the area, making a difficult situation even worse for these families," the group said.
"The airlift will bring critical supplies to the region, including winter coats for children, blankets, warm socks, sleeping bags and shelter materials."
A number of humanitarian groups are working in the region, trying to help the fleeing civilians with important supplies for the winter.
ISIS militants have heavily targeted Christians and other religious minorities in their mission to establish an Islamic caliphate over the region.
Other Christian groups working in the area, such as Open Doors, suggested that a lack of concern for such minorities is one reason behind the rise of the terror group.
"I think you're seeing the rise of ISIS because of a lack of attention to the freedom of expression within the Middle East. You have extremist groups within Islam, like ISIS. It's not true of every person who is Islamic. But there are extremist groups like this who want to force people to convert to Islam at the point of a gun," David Curry, the CEO and president of Open Doors USA, told The Christian Post in an interview in September.
"Unless we understand that threat, not just to Christians in the region but to people worldwide, we're not going to respond properly. I think it has risen because of a lack of attention and a lack of concern for Christians and other minority groups."
The U.S. has been leading a broad coalition of countries that have hit back against ISIS, launching airstrikes on terror targets and seeking to halt their advancement. Reports have stated, however, that ISIS continues to gain territory, and has been attacking the Syrian city of Kobane this week.
"We are afraid of this. We are obliged to defend our home, our town," said Kurdish Kobane official Idriss Nassan on Monday, vowing to fight on. "We didn't choose this war, but we are obliged to fight."
Samaritan's Purse, which runs several different relief programs and is also helping with the Ebola crisis in West Africa, has had an active presence in northern Iraq since 2007. The Christian group has been aiding Syrian refugees fleeing the country's three-year-old civil war, and is now helping survivors from ISIS' attacks.
On its website providing further information on the crisis in Iraq, the organization stated that it increased the size of its response in early August, when ISIS made a number of territorial gains.
"One of our first actions was to set up 200 tents as temporary shelter in Erbil for some of those fleeing the Christian town of Qaraqosh," the group noted, and said that it helps people from Christian, Muslim, Yazidi, and other backgrounds.