Sarah Palin Writing Book to Defend 'Christ' in Christmas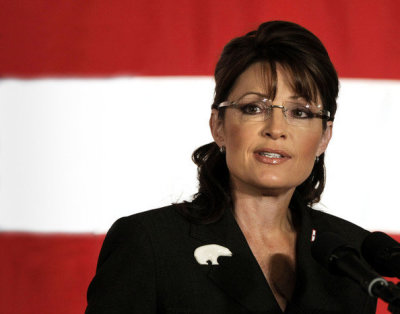 Former GOP vice-presidential nominee and ex-Governor of Alaska Sarah Palin is getting ready to defend the "Christ" in Christmas in an upcoming book.
Palin, who returned to the Fox News network as an employee on Monday, told Megyn Kelly during an interview on the Fox & Friends show that book will target the political correctness trying to drown out Christ from the holiday.
"I'm doing great," Palin responded when she was asked how she was doing. "I'm very busy of course with my kids — two beautiful grandkids — writing a book, a book about Christmas and pushing back on the politically correct who would try to take Christ out of Christmas."
The book, she further explained, is "kind of a legalese how to push back and protect the heart of Christmas. At the same time, a very festive and happy and jolly book about tradition and recipes and fun things about Christmas."
The former governor also fielded questions regarding recent government scandals regarding Benghazi, the Internal Revenue Service and National Security Agency.
"It's the whole ball of wax that all leads to this revelation that government lies," said Palin of the scandals.
"With Benghazi though, government lied and people died. So that's very significant. The other issues are government lied and government spied. That's pretty bad too."
"It's a foundational message of the tea party grassroots movement, and that is that government is out of hand, it is oppressive, it is intrusive into every aspect our lives. And it's grown so large that it is unaccountable this point," she further commented.
Fox News announced the rehiring of Palin last Thursday as a paid contributor. She was previously hired by the network in 2010 on a reportedly $1 million a year contract which was not renewed earlier this year.
Under her new agreement, she is expected to contribute to programming on Fox Business Network as well as the network's daytime and primetime programs.
"I've had several conversations with Governor Palin in the past few weeks about her rejoining FOX News as a contributor. I have great confidence in her and am pleased that she will once again add her commentary to our programming. I hope she continues to speak her mind," said Fox News chief Roger Ailes in his announcement.