Satan is Leading War on Christmas Through Judges, Pastors and All Sorts of People, Says Megachurch Pastor Robert Jeffress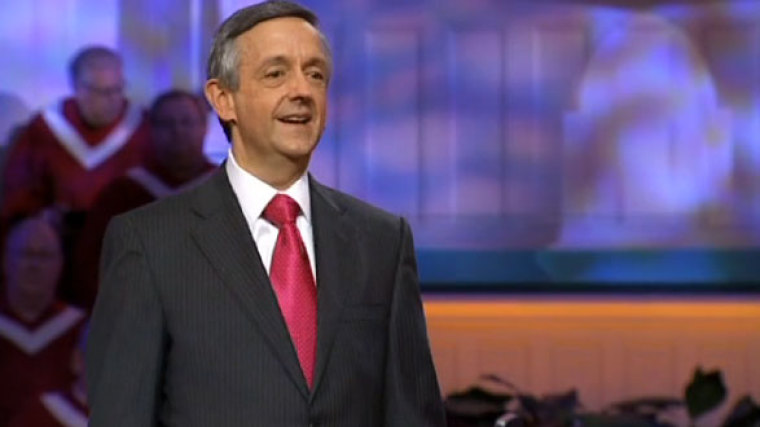 Pastor Robert Jeffress of the First Baptist Church in Dallas, Texas, says Satan is leading the war on Christmas in the United States through judges, pastors and all sorts of other people.
In a recent interview with Fox News' Bill O'Reilly, Jeffress maintains that the war on Christians is real and anyone who says it isn't is either being very "naïve" or "intentionally deceptive."
"Anyone who would accuse you or Fox News for waging a phony war on Christmas is either extremely naïve or intentionally deceptive. The fact is the war on Christmas is real, but it is also part of a larger war against Christianity that's being waged around the world," Jeffress told O'Reilly.
"We're not suffering as Christians who are being martyred in other countries. Not yet, anyway, but make no mistake about it. This is all part of the same war and we've got to push back against it on every front," he added.
When asked who was waging the war against Christmas in the U.S. Jeffress replied, "I think ultimately, Bill, as a Christian, I believe that it is the kingdom of darkness of Satan."
He then got more specific when pressed further to explain: "Well he [Satan] uses misguided judges who have perverted the First Amendment, now we have the First Amendment ensures freedom from religion. Nothing in the First Amendment says that, it expresses a freedom of religious expression. ...You have pastors out there saying there is no war against Christianity."
Jeffress also explained that even atheists should be allowed to celebrate Christmas while highlighting that Christianity is responsible for more good in the U.S. than any unbelieving group.
"Atheists ought to be able to celebrate Christmas. As you point out in Killing Jesus. Nobody has influenced the world more for good than Jesus Christ, and even atheists have benefited from that. Hospitals as we know them, orphanages, the Salvation Army, the Red Cross; can you name one atheistic organization that in the name of their unbelief has ever done anything comparable for the benefit of humanity," he said.