School Bus Fight: Driver Will Not Face 'Negligence' Charge After Boy, 13, Injured (VIDEO)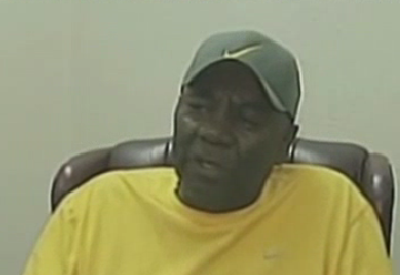 A Pinellas County school bus driver will not face charges for child neglect after failing to step in between a fight that left a 13-year-old boy with a broken arm.
Three 15-year-old boys have been arrested for aggravated battery following a July incident during which police say a 13-year-old boy was kicked and stomped at least 23 times. The driver of the bus called dispatch, asking for help, but failed to step in. Cell phone video of the incident surfaced recently on the Internet.
In the footage the driver, John Moody, can be seen yelling at the boys to stop. Moody pulls the bus over, messages for help, but never steps in. Immediately after the incident authorities attempted to charge Moody with child negligence. The driver, however, will not face charges.
Moody's attorney, Frank McDermott, dismissed the charges as "preposterous" in an interview with the Tampa Bay Times.
"I don't think law enforcement should ever tell citizens to intervene in a violent attack. John did what he was trained to do," McDermott said.
Moody initially said that he was too "shocked" to know how to handle the situation. However, in later interviews he also noted that involving himself in the fight could have come at a risk to the other children on the bus.
"Me jumping in the middle of that fight with three boys, it would have been more dangerous for other students on the bus for as myself," he said in an interview with CNN's Piers Morgan. "There's just no telling what might have happened."
Moody, who retired two weeks after the fight following an 18-year career as a bus driver, said previously that he took the fight very "personally" and "had many sleepless nights" days after the incident had occurred.
"I had nightmares," he told WFLA.