Scientology President Had Father Followed After Departing Church, Police Reports Show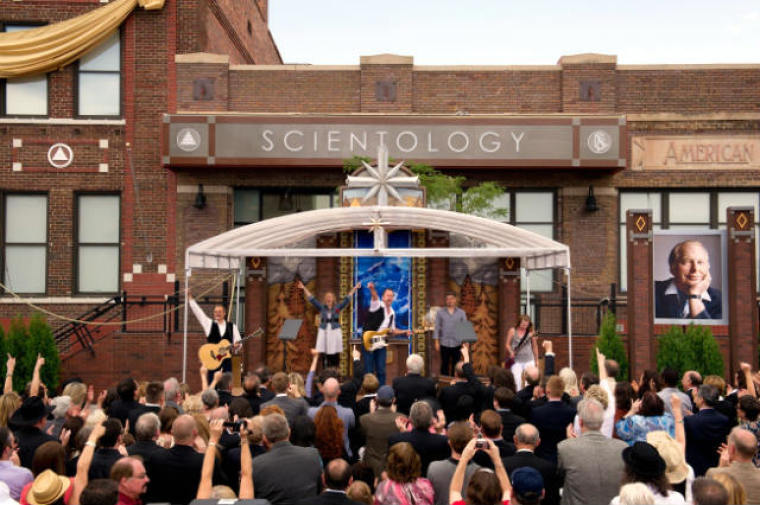 Church of Scientology president David Miscavige hired people to follow his father for fear of the possibility of him revealing sacred secrets, police reports show.
The reports, obtained by the Los Angeles Times, state that Miscavige's father, Ronald, was followed by a father-and-son team of private investigators for nearly 18 months. Dwayne S. Powell, one of those investigators, was arrested in 2013 with two rifles, four handguns, 2,000 rounds of ammunition and a homemade silencer. He was confronted by police responding to a report of a suspicious man in the neighborhood of West Allis, Wisconsin.
Even though Powell told police he was hired by the Church of Scientology to keep tabs on Ronald, both the Church and David have denied such allegations.
"Please be advised that Mr. Miscavige does not know Mr. Powell, has never heard of Mr. Powell, has never met Mr. Powell, has never spoken to Mr. Powell, never hired Mr. Powell and never directed any investigations by Mr. Powell," David's attorney, Michael Lee Hertzberg, said in an email to the Times.
Interest in the Church of Scientology has grown with the release of the HBO documentary "Going Clear: Scientology and the Prison of Belief." However, the Church and its members and president are notoriously secretive, and only former members agreed to appear on camera for the film.
"I asked Powell if he was hired as a hit man to kill Ron if the Church of Scientology ordered such action and he stated that he was not," Det. Nicholas Pye wrote in his report. "He explained that Ron and his younger wife, Becky, left the church and David is worried that they will divulge details about the church's activities and that their job was to know who Ron talked to, emailed with, where he went, what he did, etc."
According to the documentary, former church members were often targeted and perceived as threats that needed to be cut off from current members.