SD Gov. Noem to sign bill banning biological male trans athletes from competing in girls' sports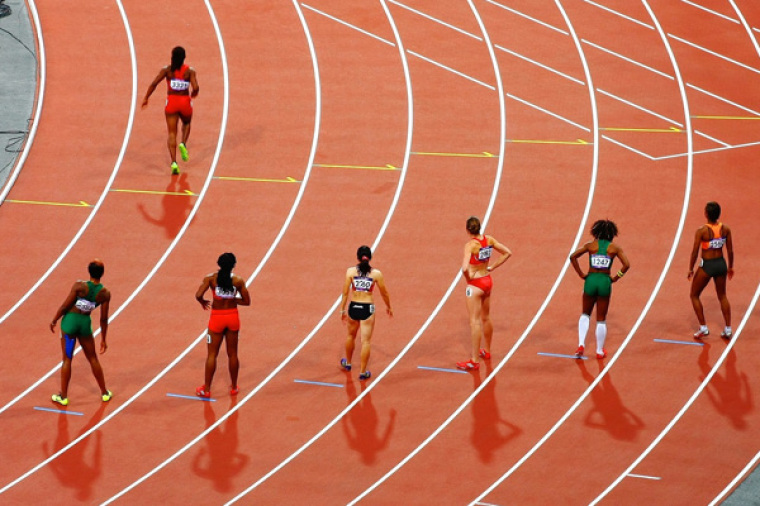 The South Dakota Senate passed the "Promote Continued Fairness in Women's Sports" bill on Monday by a margin of 20-15, joining other state legislatures across the nation trying to ensure transgender-identified male athletes can't compete in female sporting competitions. 
House Bill 1217 passed the state House of Representatives last month by a vote of 50-17. In the Senate, 12 Republicans in the supermajority joined the three Democrats in voting against the bill.
Language in the South Dakota bill states, "a team or sport designated as being female is available only to participants who are female, based on their biological sex."
It also specifies that each publicly-sponsored athletic team must be specified as a male, female or coeducational sport.
Before joining a team, the student would have to present a written and signed statement verifying the student's age, biological sex and proof that the student has not taken any performance-enhancing drugs in the past year.
Republican Gov. Kristi Noem tweeted her support and vowed to sign the bill shortly after the bill passed the Senate. 
"In South Dakota, we're celebrating #InternationalWomensDay by defending women's sports!" she wrote. "I'm excited to sign this bill very soon."
At the federal level, the Equality Act, which would outlaw discrimination based on gender identity and sexual orientation in federal law, passed the U.S. House last month and awaits a vote from the divided Senate. Critics say the bill hampers the opportunities of biological women as more biological men are allowed to compete in female-only competitions. 
Statehouses across the nation are imposing regulations proponents believe will save the future of female sports from transgender athletes. 
The nation's largest LGBT advocacy organization, Human Rights Campaign, criticized Noem's tweet.
"Trans girls and their families are your constituents," the organization tweeted. "You are using your power to exclude kids and make them feel less than, and that is nothing to be proud of."
Organizations like the South Dakota High School Activities Association, the Sioux Falls Sports Authority, the South Dakota Board of Regents, the School Administrators of South Dakota and The Transformation Project oppose the legislation, according to Black Hills Fox.
Republican Sen. Maggie Sutton, a sponsor of the bill, said the bill would protect the future of women's sports.
"My heart breaks for future generations. The decision you make today will affect future generations," said Sutton, according to CBS News. "I'm asking you today to protect women's sports."
On his first day in office, Biden signed an executive Order on "Preventing and Combating Discrimination on the Basis of Gender Identity or Sexual Orientation," which states "all persons should receive equal treatment under the law, no matter their gender identity or sexual orientation" and that children should not be "denied access to the restroom, locker room or school sports."
In February, White House Press Secretary Jen Psaki defended Biden's executive order by saying, "the president's belief is that trans rights are human rights."
The Mount Rushmore state is not the first state to pass legislation seeking to protect women's sports.
Yesterday, Texas Attorney General Ken Paxton released a letter to Biden criticizing his executive order on gender identity, calling it unfair for women.
"You have taken a drastic and unacceptable step toward eviscerating the concept of biological sex in American law. You and your progressive allies will not put men and boys in our women's and girls' bathrooms, locker rooms, or sports teams," Paxton wrote. "And I'll work just as hard in defense of efforts in Texas and elsewhere to pass laws protecting women and girls."
"Girls and women have a right to compete with their peers — away from boys and men," Paxton added. "If you take further pressures to threaten females' sports and privacy in Texas, or any Texans' freedom of religion, freedom of speech, and personal and private safety, I will stop you."
Mississippi Gov. Tate Reeves said last week that he will sign a bill passed by the state legislature that will ban transgender-identified male athletes from competing with biological females, according to NBC News. 
In a series of posts, Reeves, the father of three girls, tweeted on Feb. 4 that he is so "disappointed" by Biden's actions "to force young girls like them to compete with biological males for access to athletics."
"It will limit opportunity for so many competitors like my daughters," Reeves argues. "It is bad policy and it is wrong for America. … And my heart breaks for the young women across America who will lose in this radical social experiment."
The Tennessee Senate also passed a bill earlier this month to ban biological male transgender athletes from competing in women's sports.
Idaho passed a similar law to ban transgender participation in women's sports last year, but a legal challenge prevented it from moving forward.