Seattle Seahawks Linebacker Mike Morgan Leads Broncos Players in Prayer After His Team Devastates Them in Super Bowl Blowout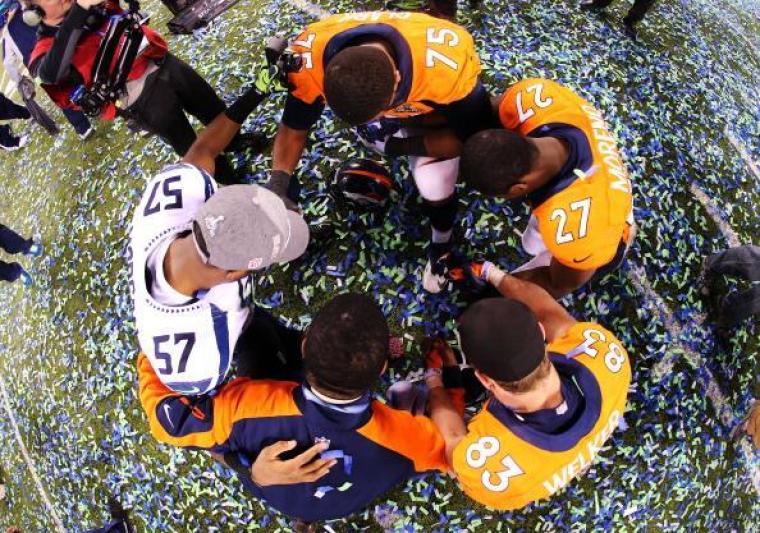 In an amazing display of faith on Sunday, a group of Denver Broncos players joined Seattle Seahawks linebacker Mike Morgan for a moment of prayer on the field after his team handed them a devastating 43-8 blowout win in the NFL Super Bowl 2014.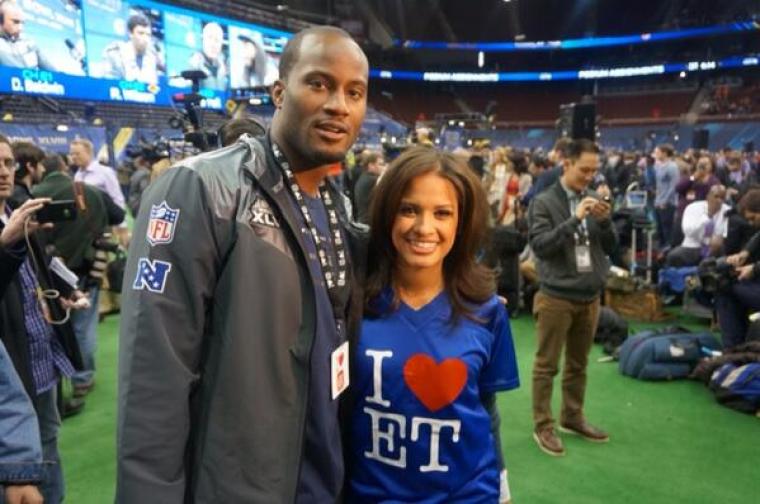 A photo posted to Twitter by Yahoo Sports producer Kari Van Horn shows Morgan (#57) as the only Seahawks player in the prayerful huddle of Broncos players.
"God is GREAT! After the confetti cannons exploded, a group of #Broncos joined @Mike17mo in prayer," noted Van Horn in a tweet with the photo.
Morgan's first tweet after the game was: "First tweet shoutout to Jesus!!!"