Secret Service: Jay Sekulow Wrong to Say We Vetted Trump Jr. Meeting With Russian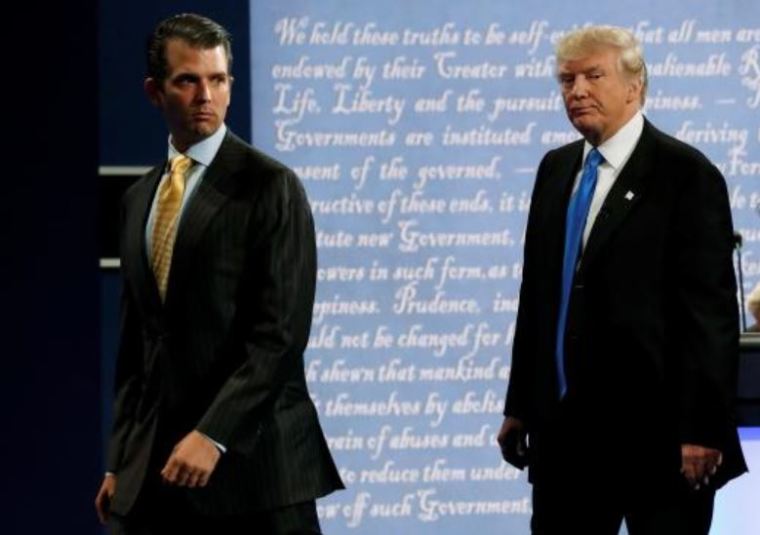 The U.S. Secret Service responded Sunday to President Trump's personal lawyer Jay Sekulow's suggestion that it had vetted the 2016 meeting between Donald Trump Jr. and a Kremlin-connected Russian lawyer, who allegedly promised damaging information about Hillary Clinton.
"Donald Trump, Jr. was not a protectee of the USSS in June, 2016. Thus we would not have screened anyone he was meeting with at that time," Secret Service spokesman Mason Brayman told Reuters.
On June 9, 2016, the president's eldest son, Trump Jr., met with the Russian lawyer, Natalia Veselnitskaya, at Trump Tower in New York, along with Trump's campaign chairman at the time, Paul J. Manafort, and his son-in-law, Jared Kushner, The New York Times reported recently.
According to NBC News, a lobbyist who was once a Soviet counter-intelligence officer participated in the meeting.
On ABC's "This Week," Sekulow had said, "Well, I wonder why the Secret Service, if this was nefarious, why the Secret Service allowed these people in. The president had Secret Service protection at that point, and that raised a question with me."
U.S. intelligence agencies have said they believe Russia made efforts to try to interfere with the 2016 U.S. presidential election. Moscow has denied it and President Trump and his son have denied any collusion.
"The president was not aware of that meeting, did not attend that meeting," Sekulow said. "Donald Trump Jr. himself said things should've been done differently. Having said that again, none of that is violation of the law. That's more process."
In a statement to the Times, Trump Jr. said he had met the Russian lawyer at the request of an acquaintance from the 2013 Miss Universe pageant, which his father took to Moscow.
"After pleasantries were exchanged, the woman stated that she had information that individuals connected to Russia were funding the Democratic National Committee and supporting Mrs. Clinton," he said. "Her statements were vague, ambiguous and made no sense. No details or supporting information was provided or even offered. It quickly became clear that she had no meaningful information."
He added that the lawyer's real intent appeared to be adoption of Russian children and the Magnitsky Act in the U.S., which blacklists suspected Russian human rights abusers. "It became clear to me that this was the true agenda all along and that the claims of potentially helpful information were a pretext for the meeting."
It was also recently revealed that a Clinton-backed firm allegedly commissioned an unverified intelligence dossier with allegations about Trump.
When the Senate Judiciary Committee asked the Washington, D.C.-based Fusion GPS to provide records about the financing of the dossier, it refused to cooperate, according to New York Post, which also says congressional sources believe it's an opposition-research group for Democrats. 
Veselnitskaya has ties to Fusion GPS, which has stated it had no knowledge of her meeting with Trump Jr. 
The 35-page dossier claims that Russia has some damaging information about Trump which could be used for purposes of blackmail to get the U.S. President to cooperate with the Russian government.