See a Groom's Epic Wedding Surprise That's Gone Viral, Complete With Fake Mustaches! (VIDEO)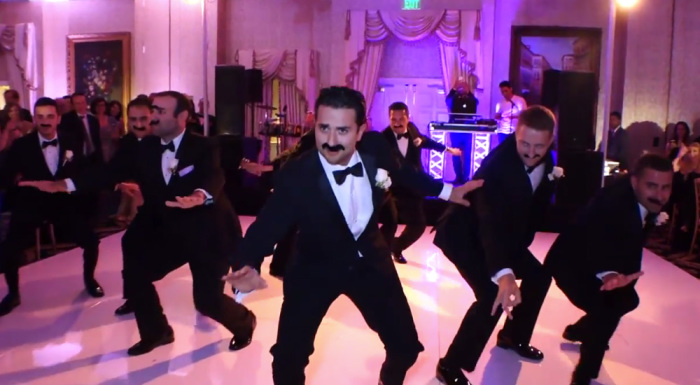 Sean Rajaee left it all on the dance floor during a surprise choreographed performance for his bride, Ariana. He and his groomsmen pulled off their smoothest moves to hits by Beyoncé, the Backstreet Boys and Bruno Mars. A Persian dance number and its requisite fake mustaches even made it in the routine.
The internet is going wild over Rajaee's wedding surprise. The YouTube video has pulled in over 1 million views in a mere day.