See it: The Moment a Commuter Train Derailed at O'Hare Int'l Airport in Chicago After Operator Fell Asleep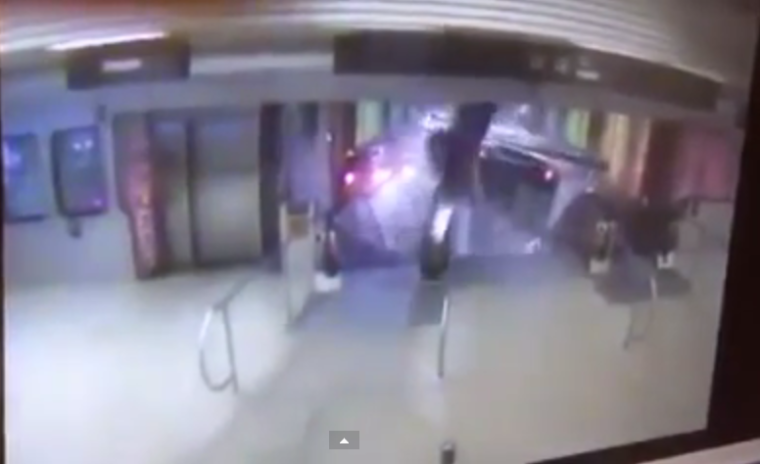 The National Transportation Safety Board revealed Wednesday that the operator of a commuter train which jumped the rails and crashed into an escalator at the O'Hare International Airport on Monday morning, injuring more than 30 people, had fallen asleep. Watch the exact moment it crashed.
According to The Associated Press, the operator of the train admitted that she "dozed off" before the accident and only woke up when the train jumped off the tracks and climbed an escalator.
Ted Turpin, NTSB investigator said she had been working as an operator for about two months and had previously fallen asleep on the job in February, when her train partially missed a station.
"She did admit that she dozed off prior to entering the station," said Turpin Wednesday. "She did not awake until the train hit."