See the Pitch-Perfect Prank Graduating Seniors Played on Their Principal (VIDEO)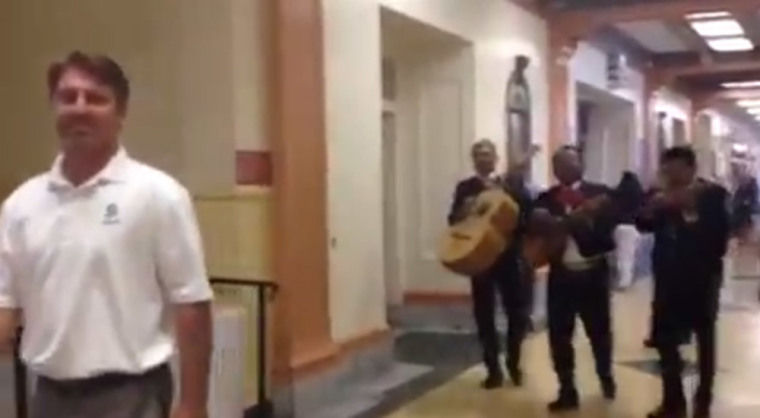 To play an epic prank on their principal, the Class of 2014 at Santa Barbara High School enlisted some help: a Mariachi band to follow him around all day. In this video, the head honcho strides down the halls of the school while the band performs their craft behind him. The best part? He seems to enjoy it.
It's harmless fun that 1) filled the school with lively music and 2) dealt no damage to school property. For sure, a prank 2 good 2 be 4gotten.