Selena Gomez Reveals 'Favorite Christian Artist;' Praises Hillsong Megachurch (Video)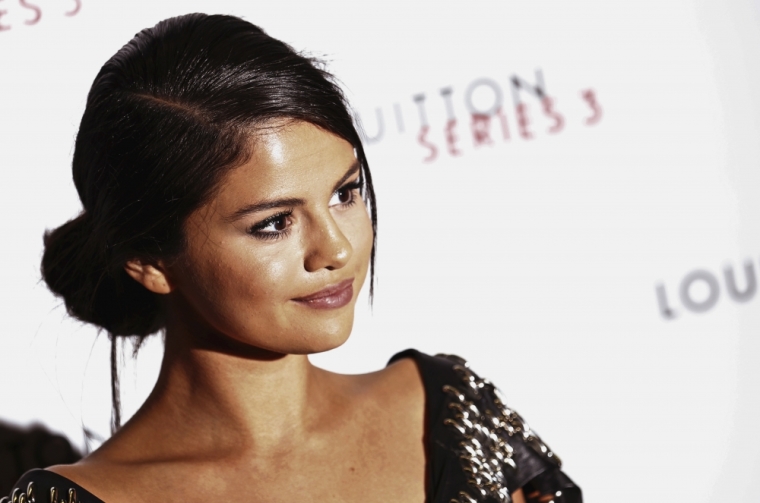 Pop singer Selena Gomez has revealed her favorite Christian singer to be an award-winning Hillsong worship leader.
The "Same Old Love" singer, who regularly attends Australian megachurch Hillsong's U.S. branches, was asked to name her "favorite Christian artist" while promoting her latest movie "Hotel Transylvania 2." After briefly pondering, Gomez praised acclaimed New Zealand singer-songwriter Brooke Fraser, whom she also knows personally.
"I'm trying to think," Gomez, 23, told Breathecast's Jeannie Law in Miami last week. "I love Brooke Fraser. She's my favorite and I have the pleasure of knowing her and she's incredible. I've always loved her music."
Fraser, a NZ music award-winner, has co-written a number of popular tunes for Hillsong's award-winning worship band, Hillsong United, including "Hosanna" and "Soon."
Gomez is among a new wave of young Hollywood stars like Justin Bieber who've openly embraced the Australian megachurch, which takes a fun and lively approach to Christian worship.
"I love Hillsong as well. I love all of their worship, I'm a sucker for all of it," said the former Disney star.
In August, Gomez made headlines after opening up about her decision to remove her purity ring, which she began wearing at age 13 as a promise to God that she would abstain from sex until marriage.
The "Come & Get It" singer's father helped pick out the purity ring, which was a sacred symbol of her virginity, and had it blessed by a pastor 10 years ago. Gomez said she eventually grew to discover that "it isn't for everyone."
"I'm not embarrassed to say that," Gomez said, according to The Sunday Times U.K. "I'm also not embarrassed to say that the ring has come off. I got it when I was 13 and I respect so much what it represented, but it isn't for everyone."
Gomez did not specify when exactly her ring came off, lthough reports suggest it was sometime during her four-year relationship with fellow Hillsong worshipper Bieber, whom she began dating in 2011.
"I said, 'Dad, I want a promise ring,'" Gomez recalled. "He went to the church and got it blessed. He actually used me as an example for other kids. I'm going to keep my promise to myself, to my family, and to God."