Selena Gomez Revels in Faith, Thanks God While Recording New Album
Selena Gomez Revels in Faith, Thanks God While Recording New Album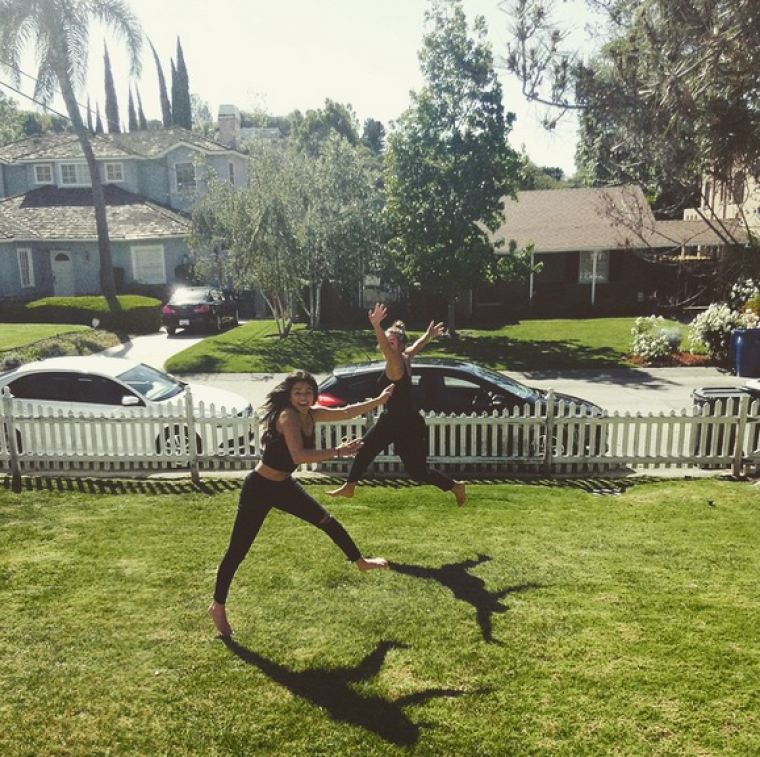 Selena Gomez is celebrating her Christian faith despite being hard at work in the studio this week.
The 22-year-old singer previously informed fans that she was working on "dark" new music, but on Wednesday, the "I Want You to Know" songstress shared a cheerful photo on Instagram where she offered thanks to God.
"Took a break from the studio to run and jump in the grass," Gomez wrote. "Our God is so good!"
Over the past year, the former Disney star has been very outspoken about her relationship with God. On Easter, Gomez shared a photo from her celebration, adding: "God bless everyone!" Then, just days before sharing the jubilant photo on Wednesday, the singer proclaimed her appreciation for her pastors. She is believed to attend Hillsong Church in Los Angeles.
"My pastors are cool," the singer wrote on April 3. "Words can't describe how incredible they are. So grateful!"
Although the singer remains named in headlines relating to ex-boyfriend Justin Bieber, Gomez is romantically linked to Russian-German musician Zedd, with whom she recently recorded the hit song "I Want You to Know." During a fashion show in Paris last month, Gomez offered a glimpse at what fans can expect from her new music.
"I haven't released any music in two years," she told Women's Wear Daily. "So it's really going to be kind of showing my journey in the past two years, and there's a little darkness in it."
In addition to working on new music, Gomez is filming "In Dubious Battle" alongside James Franco, Josh Hutcherson, and Bryan Cranston, among many more. The drama, which centers on an activist involved in the labor movement for farm workers in California during the 1930s, is expected to hit theaters later this year. The starlet will also appear in "The Revised Fundamentals of Caregiving" sometime next year.