Sexual Abuse, Immigration, Billy Graham: 5 Interesting Resolutions Passed at the SBC Annual Meeting
Resolution 14 – On Commemorating the Life and Ministry of Billy Graham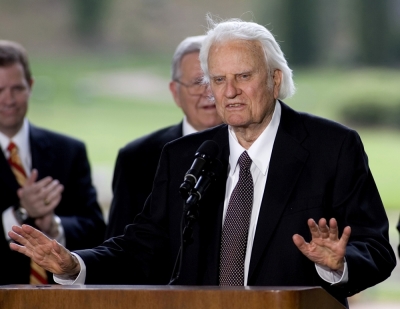 On Feb. 21, the famed evangelist the Reverend Billy Graham died at the age of 99. The SBC messengers passed a resolution in his honor.
"The life and ministry of Billy Graham is a testament of God's promise to His church to raise up evangelists for the sake of proclaiming the gospel of Jesus Christ to every tribe, people, and language," stated Resolution 14 in part.
"... we desire to celebrate Billy Graham's legacy by committing ourselves to sharing the gospel, living lives of personal holiness, and finding joy through an eternal peace with God accomplished by the life, death, and resurrection of Jesus Christ."