Sexually violent acts prevalent on Pornhub and other major porn sites, new study shows
Mainstream pornography sites distort the boundary of what constitutes sexual violence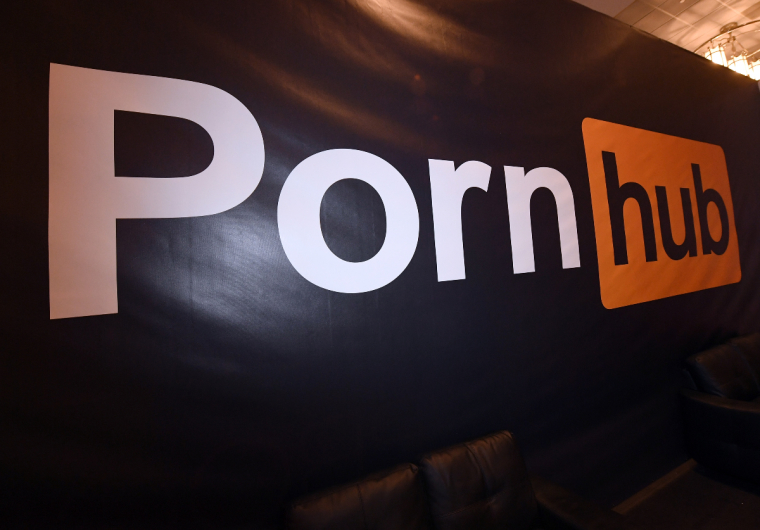 Sexually violent pornography scripts are commonly promoted on the main pages of Pornhub and other widely accessed porn sites, according to a newly published analysis that found questionable content that could be deemed criminal violations.
The British Journal of Criminology published an article on Sunday titled "Sexual violence as a sexual script in mainstream online pornography," which analyzes the presence of sexually violent material on major pornography sites.
Fiona Vera-Gray, an assistant professor at the Department of Sociology of Durham University in the United Kingdom who specializes in the subject of sexual violence, was the lead author.
"We found that one in eight titles shown to first-time users on the first page of mainstream porn sites describe sexual activity that constitutes sexual violence," the report's abstract notes.
"Our findings raise serious questions about the extent of criminal material easily and freely available on mainstream pornography websites and the efficacy of current regulatory mechanisms."
The researchers analyzed a sample of approximately 131,000 pornographic titles during a six-month period in 2017 and 2018 and drew from content published on Pornhub, XHamster and XVideos, which were identified as the most popular porn sites.
The data used in the analysis included over 72,000 images and titles from XHamster, over 40,000 images and titles from Pornhub and nearly 39,000 images and titles from XVideos.
"The data was cleaned to remove titles that did not contain words and thus could not be analysed through word frequency (e.g. 'F.F.B_1006'). We also removed titles solely in a language other than English due to the language abilities of the research team," explained the article.
"We then manually cleaned the data to exclude titles that did not give any content information. This included those that were just uploader comments, with no description of content (such as 'share my vid please:)', and those with only the name of the performer or studio. … This process left us with a final analysable data sample of 131,738 titles."
The researchers found that 12% of their sample "described sexual activity that constitutes sexual violence," with the most common sexual violence script "relating to sexual activity between family members."
According to the analysis, the most common themes include incest and non-consensual actions, which include content where subjects are described as being "drugged," unconscious or "very young." 
"However we found on the landing pages descriptions of forced sexual activity that may meet the criteria of extreme pornography," the report states, citing titles such as "again and again forced."
"This material may also be deemed obscene and therefore its distribution possibly subject to criminal sanction under the Obscene Publications Act 1959. It is also possible that some of the material analysed is evidence of real sexual assaults, as well as voyeurism and non-consensual distribution of sexual image offences."
The study argues that the porn companies are "bombarding users with sexually violent material depicting rape, upskirting and other abuse." The report "raises urgent questions about the role and extent of the criminal law, self-regulation and corporate accountability." 
"Our study offers new and compelling evidence that the boundary between what is and is not sexual violence is distorted by mainstream online pornography platforms," they continued.
"The titles we have reported on here are not found by users of their own volition beyond a decision to access pornography. They are not displayed as a result of a user's search terms or site history, nor are they only accessed through niche sites specializing in violent pornography. They are freely available on the landing pages of the most popular porn sites in the United Kingdom."
The National Center on Sexual Exploitation, a Washington, D.C.-based anti-porn organization, said in a statement Tuesday that the study showed further evidence of criminal activity by major pornography sites.
"This study – the largest research sample of online pornography titles ever analyzed – ultimately reveals that online pornography companies like Pornhub and XVideos cannot ever be 'safe' enough," stated NCOSE CEO Dawn Hawkins.
"These websites cannot do enough to prevent sexually violent, non-consensual pornography, or child sexual abuse material from being on their sites and they cannot halt the negative impact normalizing sexual violent acts has on the sexual scripts and attitudes of users."
Hawkins believes the "only real solution" to the problem of sexual violence on the websites is "for pornography companies like Pornhub, XVideos, and XHamster to be prosecuted, and ultimately, to be shut down."
Many in the United States and abroad have called for Pornhub and its owner MindGeek to be closed down due to their ties to sexually exploitative materials. 
Last month, members of Canada's Parliament released an open letter calling for the Royal Canadian Mounted Police to investigate Pornhub over its reported profiting off videos featuring victims of sex trafficking and non-consensual videos. 
"Over the past month, the Standing Committee on Access to Information, Privacy and Ethics has heard shocking evidence from survivors and child protection agencies that MindGeek has regularly made available content featuring child sexual abuse, sexual assault, and sex trafficking," stated the letter.
"Even more alarming, we have heard evidence that MindGeek continues to make available material featuring child sexual abuse material and non-consensual as one survivor testified to the Ethics Committee on Feb. 19, 2021."  
Pornhub and XVideos are both facing lawsuits filed by victims of sex trafficking who claim that videos and images of their sexual abuse were sold, published and distributed on websites owned and operated by those companies.