Sherri Shepherd Debuts Faith-Based Cooking Show 'Holy & Hungry' Amid Surrogacy Scandal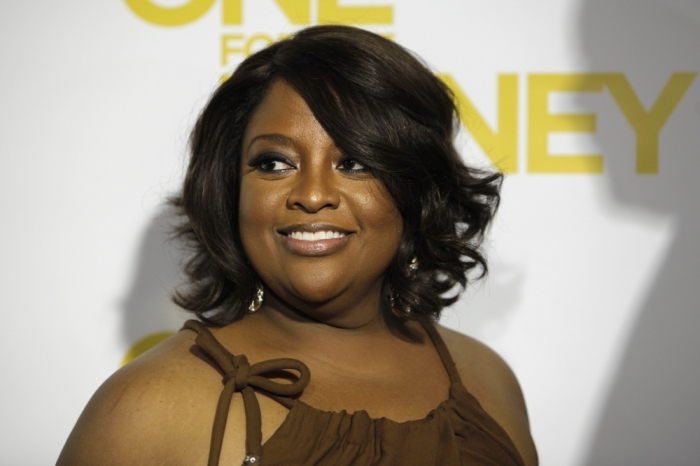 Sherri Shepherd returns to TV this week, a year after leaving "The View," to premiere her very own show "Holy & Hungry," which will air on the cooking channel.
The six-episode series explores faith and food as Shepherd, a devout Christian, visits different restaurants and religious leaders who are in the food industry, including a bistro run by a pastor, a kosher deli, and a halal butcher, among others. The former ABC talk show host describes eating as "a religious experience."
"For every single restaurant or chef I visited, food is their calling and it's how they minister to people," Shepherd told The Huffington Post. "I don't care who you are or what you believe, you still gotta sit down and eat. And when you sit down and eat you feel at peace, and that's when, I believe, you can change the world."
Growing up in a Christian home as the daughter of a church deacon and a mother who regularly prepared Sunday feasts, Shepherd learned the importance of faith, food and family and how all three are connected. She said that every Sunday after church her family would bond over "a lot of laughter" and family favorites like apricot-covered chicken, collard greens and peach cobbler.
"It wasn't just eating the food," she said. "It was the fellowship with my family."
"Holy & Hungry" premieres on the cooking channel at 10 p.m. ET on Sunday, Aug. 23.
Shepherd's cooking channel debut comes amid months of controversy surrounding her personal life.
In July, the single mom was ordered to pay child support to her ex-husband, Lamar Sally, months after she was declared the legal mother of a surrogate baby she said she doesn't want. The 1-year-old boy, Lamar Junior (L.J.), was conceived using a donor egg and Sally's sperm.
"I am appealing the ruling that happened and he gets his settlement every month," Shepherd previously told People.com, referring to her ex-husband. "He's happy. There's nothing I can do. It's out of my hands. You move on and I have a son. I have to take care of him so everything is good."
The actress plans on eventually sharing her story in a book with the hopes that her experience will help other women find the courage to find their self-confidence by letting go of fear.
"I do want to do a book for women about stepping past fear," she said. "I think it would help a lot of women who are in this place of being scared to walk away, but right now I am just laying low and letting time do its work."