Sherri Shepherd, Ex-Husband End Child Custody Battle; Comedian Ordered to Pay Child Support for Unwanted Surrogate Baby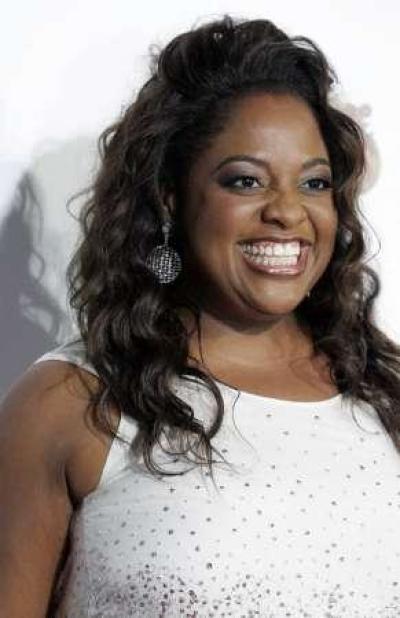 Sherri Shepherd was recently ordered to pay child support to her ex-husband, Lamar Sally, months after she was declared the legal mother of a surrogate baby she said she doesn't want. The ruling marks the end of a nearly year-long bitter divorce battle.
On Wednesday, it was reported that the former co-host of ABC's "The View," who is a devout Christian, must pay $4,100 per month in child support and this figure increases to $4,600 when 10-month-old baby Lamar Junior (L.J.) turns 13.
The exes previously agreed to have the baby boy via a surrogate while they were still married but their decision to separate last year complicated matters. Sally, 44, sued Shepherd, 48, for child support and won the case in April when a Pennsylvania judge ruled in his favor. The single mother is now listed as baby L.J.'s legal mother on his birth certificate even though she declared that she wants nothing to do with him.
"Under the circumstances I'm doing really, really extremely well," Shepherd told "Entertainment Tonight" after she was ruled the legal mother. "I don't care what I go through, nothing gets me down. You know me. I will smile my way through anything. You know, I think working, keeping busy keeps my mind centered. And [my son] Jeffrey ... I am moving along."
Sally, who has been caring for baby L.J. since he was born, claimed in court documents that Shepherd agreed to have a baby with him using a surrogate and that she abruptly changed her mind when the marriage began to crumble. Shepherd, who has a 10-year-old son from her previous marriage, argued that her scriptwriter ex defrauded her into the agreement.
Sally previously demanded that Shepherd apologize for making what he deemed to be false claims against him.
"I want her to go on television and apologize the same way that she went on there and accused me of being a gold digger and tricking her into having a baby," Sally told TMZ.
The pair still shares rights to embryos, although Shepherd wants them destroyed. According to their agreement, the actress will not be held financially responsible should Sally decide to bring any of them to term.
Jessica Bartholomew, who is the 23-year-old waitress paid by Sally and Shepherd to be their surrogate, previously spoke out against Shepherd claiming that her abandoning baby L.J. gives surrogacy a bad name.
"I don't want this to happen again to any other woman because what happened gives surrogacy a bad name and it's not a bad thing," Bartholomew told "Inside Edition."
"We give families gift of life. I can't wait for it to all be over."