Sherri Shepherd Tweets About 'God's Journey' After Birth of Surrogate Baby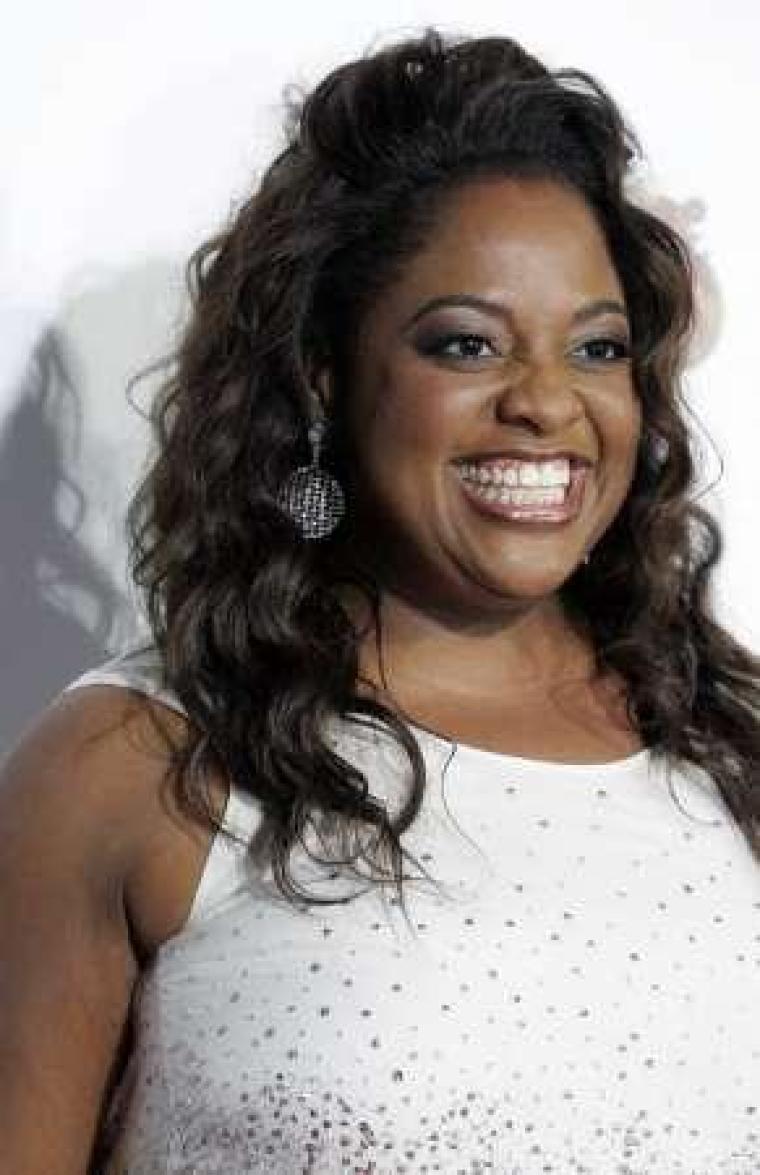 Sherri Shepherd revealed that she is "looking forward" to "God's journey" following her departure from "The View."
The comedian filmed her final taping of "The View" alongside fellow axed co-host Jenny McCarthy on Thursday, after seven years on the show, and she shared a heartfelt post on social networking sites Instagram and Twitter.
In recent weeks Shepherd, 47, has been at the center of a surrogate baby scandal amid claims she wants nothing to do with a baby she reportedly agreed to have with her now estranged husband Lamar Sally.
She is yet to publicly address Sally's abandonment claims and despite the allegations, she is optimistic about her future.
"After seven years for the very last time I said "take a little time to enjoy #TheView" ... I smile because it's been the best... Most challenging... Tearful... Joyous...Intimidating...laughter filled... Fearful... Rewarding job I have ever had," Shepherd captioned alongside a seflie. "I will miss being a part of something really special ... but I am believer in running towards fear. I look forward to God's journey for me."
Shepherd announced her departure from the ABC show back in June and she is now gearing up for her Sept. 9 Broadway debut as the evil stepmother in Rodgers and Hammerstein's "Cinderella."
"I am excited. I'm so nervous," Shepherd said of the gig on Tuesday.
The statement came on the same day that her alleged surrogate baby was born. While Sally, 43, was present for the birth in Pennsylvania, Shepherd was reportedly not, according to TMZ.
The estranged couple reportedly entered into a surrogacy contract after struggling to conceive naturally; however, they separated in May, before the baby was born, which complicated matters. The baby was conceived using Sally's sperm but not Shepherd's egg and while she reportedly agreed to be the baby's mother before it was born, she has allegedly since changed her mind.
The Christian mother-of-one reportedly believes Sally defrauded her into signing the surrogate contract because he allegedly insisted on having the baby even though he supposedly wanted out of the marriage at the time.
Sally, who was married to Shepherd for more than two years, is said to be in the process of drafting legal documents to prevent her from backing out of their surrogate agreement, TMZ reported.
He reportedly wants custody of the newborn baby and has asked that Shepherd have "reasonable" visitation rights. In addition to wanting custody, Sally is asking for spousal support and the cost of his attorney fees.
"It's still unclear what's going on," Sally told People of the surrogate baby's custody arrangement.
Shepherd has filed for divorce from Sally in the state of New Jersey where courts generally don't recognize surrogate agreements. Sally filed in California, where courts are said to be more open to these situations.
Shepherd declined to comment on the allegations.