Shot Girlfriend Mistaken for Hog: 1 Year On Couple Still as Strong as Ever (VIDEO)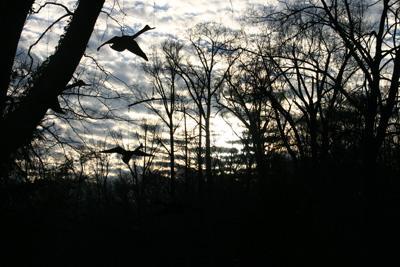 A Florida man shot his girlfriend last year after mistaking her for a hog, and new reports have been giving an update on the couple's situation since the incident last year.
According to reports, last year hunter Steve Egan shot his girlfriend, Lisa Simmons, in the leg, with the bullet hitting her femoral artery – sometimes resulting in a mortal wound. However, luckily for Egan and Simmons, she survived, although both went through a tough time in the months following the terrible accident.
Egan reportedly sat by Simmons' side as she received medical treatment and recovered from the serious gunshot wound.
However, both Egan and Simmons received huge amounts of publicity from the incident, and the case eventually drew so much attention that Simmons deleted her Facebook page.
The story went viral and the couple even were featured on Jay Leno's "The Tonight Show" where the TV host said, "I don't know what is worse for the girl: having your boyfriend shoot you in the legs or saying the reason he did it was that he mistook you for a hog. Pretty awful."
The entire ordeal began in April 2012, when Egan was hunting a wild hog that he had shot and wounded earlier in the day.
The man had reportedly told Simmons to remain at the campsite while he continued with his hunt. However, as he closed in on what he thought was the hog, he heard a rustling in the bushes and let off a gunshot. Ordinarily hunters do not let off their guns unless they have fully identified their targets, but in this instance Egan was quick on the trigger.
After the shot, Egan realized with horror what had happened, and he found his girlfriend on the ground shot in the leg.
Meanwhile, Simmons, a cardiac surgery nurse for 18 years, created a tourniquet to stop the blood loss.
Egan quickly made his way back to the campsite to call for help, and a helicopter was sent to airlift Simmons to a local hospital for emergency treatment.
The aftermath of the shooting was almost as bad as the shooting itself, with massive publicity given to the embarrassing event.
But it now appears that a year on, the couple is still together and their relationship is as strong as ever. According to The Examiner, Simmons is now taking classes to be a nursing instructor.
Here is a video news report from the incident that happened last year: