Should Compassionate Christians Avoid Suicide Related Questions?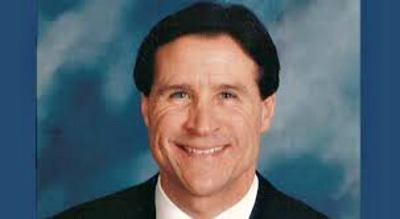 "What happens to people who kill themselves?"
"Do Christians automatically go to hell if they take their own life?"
"Is suicide the unpardonable sin?"
"Suicide is caused by depression, a disease, so people aren't responsible, correct?"
"Aren't sensitive subjects like this best left to medical health professionals?"
"The term 'suicide' isn't in the Bible, so who are we to judge?"
For years, I spoke on college campuses using the theme, "What Lies Beyond?" Interest in the subject then as today remains consistently high. Movies and books on the afterlife, paranormal and the unseen realm pique the interest of millions of all ages.
• The book and movie "Heaven is for Real" was a blockbuster in spite of controversial assurance given a mother in the film regarding her deceased son.
• The Fall T.V.season opens with ABC's "Forever" about a doctor who is immortal. Another is "Intruders" about a secret society devoted to finding immortality.
• The popular "Mentalist" series concluded an episode with a psychic conveying comforting words from his murdered wife and daughter.
• And, of course, there has been an almost nonstop stream of understandable, well–intentioned tributes and comments springing from the tragic death of Robin Williams.
"By now, no doubt, Robin Williams is making them chuckle at the pearly gates" is how USA Today began their front-page story on Robin's final hours.
"Where is he now?" is the uncomfortable question many of us ask (or silently ponder so as not to appear judgmental or insensitive). We wonder the same thing concerning Michael Jackson, Whitney Houston, Amy Winehouse, Elvis Presley and Marilyn Monroe. Many of us asked this question after the unexpected death of someone close to us, especially if it was an apparent suicide.
When Robin Williams killed himself celebrities, reporters, politicians and even preachers tried to comfort mourners with comments like the following: "He finally found peace;" "He's up there making God and angels laugh; "He's gone to a better place;" and, The Academy of Motion Pictures tweeted a sentimental photo of Aladdin hugging Genie with the caption "Genie, you're free!"
Regarding this last comment, Dr. Bill Schmitz, President of the American Association of Suicidology, commented, "Suicide should never be presented by media as a means to resolve or escape one's problems. Contrary to the Academy of Motion Pictures Twitter post, the Genie is not free, the Genie's pain has now been dispersed to a very large audience." How true.
Robin Williams once said, "There is still a lot to learn, and there is always great stuff out there. Even mistakes can be wonderful." So let's embark on this journey but know that our worldview must be thoroughly biblical. In other words, as Christians our responsibility is to discover the truth as we view all of life through the lens of sacred Scripture.
Robin tragically hung himself with a belt around his neck. The Bible directs Christians to put on "the full armor of God" starting with the "belt of truth" (Eph. 6:13-13). What brought him death can symbolize life if we embrace the truth.
Personally, I believe when there is an untimely death, it's wise to withhold comments for a season to allow people time to reflect and grieve. Job's friends were silent for seven days before they spoke. Eccl. 3 tells us there is a "time to weep… mourn…keep silence, and a time to speak." Premature comments may prove hurtful and do more harm than good.
A Sensitive Subject--Suicide
Suicide is a choice to intentionally take one's own life. It comes from the Latin words "sui" - "of oneself " and "cide"- "to kill."
In America there is a suicide every 13 minutes. 38,000 deaths yearly are attributed to suicide and the figure is increasing. It's the leading cause of death among 15–24-year-olds and for those in the mid 40s to mid-60s there has been a 30 percent increase in the last decade. Ironically, psychiatrists have the highest suicide rate among the medical professions.
People in the Bible who either took their lives or wanted to die include: Saul, Moses, Elijah, Jonah, Zimri, Ahithophel Abimelech and Judas. Samson collapsed a building on himself but I view this as martyrdom since he is honored in Hebrews 11 for his redemptive heroics.
Here's the deal: suicide is not God's will and, although it is not the unpardonable sin (unbelief and rejection of Christ), it is a most dangerous and very serious sin. Amidst the worst struggles of life, God always remains "an anchor for the soul, firm and secure" (Heb.6:19).
Sadly, there are countless millions who have no relationship with God to avail themselves of His help in the time of need, although some do cry out in their anguish and God only knows what transpires in those closing seconds. We do well to avoid speculation here.
Others suffer from genuine mental illness, debilitating depression and biological disorders that can cloud/impair their judgment so they do not think clearly and rationally in the throes of their crisis. Yes, suicide is sin but is it at times a sin not leading to eternal death (1Jn. 5:17)? Again we need to tread very carefully here.
If a person is genuinely saved as a result of repentance and faith in Jesus Christ, family and friends should hold fast to the salvation promise of John 5:24 where a person "has everlasting life, and shall not come into judgment, but has passed from death to life." And Romans 8:38-39 states "neither death nor life… shall be able to separate us from the love of God which is in Christ Jesus our Lord."
On the other hand, Christians should never presume on the grace of God and risk gambling their eternal destiny by suicide. Every one of us should walk in a healthy fear of God as we reflect on warnings in Scripture.
• Hebrews 10:26-31 cautions about sinning willfully and calls the genuineness of our salvation into question.
• Revelation 21:8 declares that murderers (suicide is a grave sin equivalent to murder) "shall have their part in the lake of fire."
• "If anyone destroys the temple of God, God will destroy him. For the temple of God is holy, which temple you are" (1 Cor. 3:17).
This divine tension in which God keeps us is a beautiful and mysterious thing. He is the Author of life who ultimately has the authority to give and take this precious gift. We affirm this and say with Job, "I came naked from my mother's womb, and I shall have nothing when I die. The Lord gave me everything I had, and they were His to take away. Blessed be the name of the Lord!" (Job 1:21 TLB).
Jesus revealed Satan as a "murderer" and the "father of lies" (Jn. 8:44). It is this enemy of our soul who whispers "Life is not worth living "… "I can't go on"..."It'll only get worse"..."I'd be better off in the next life"... Yet while the "thief comes only to steal, kill and destroy," it is Jesus who reminds us, "but I have come that you might have life and have it in abundance" (Jn. 10:10).
Delving Into Depression
Depression is real and, like it or not, it oftentimes stems from sinful choices and consequences. Let's mention this first before citing other legitimate causes that are not necessarily sin-related. This is critical because too often commentators and counselors attribute suicide only to external causes – things that happen to us or come upon us instead of connecting them to our own wrong choices and sinful reactions.
The cumulative effects of persistently violating God's holy standards can result in people being crushed and bitter, then blaming God for their fate. "When a man's folly brings his way to ruin, his heart rages against the Lord" (Prv.19:3).
Let's be honest, as our society has drifted increasingly away from Judeo-Christian foundations, suicides have increased dramatically especially among the young and middle-age baby boomers. How much of our pain, suffering and sleeplessness is really sin-related?
Studies show that in Europe the suicide rate has increased dramatically as biblical standards have been discarded over the decades. How much of this pain, restlessness, lack of peace, stress and infirmity is connected to sinful behavior causing masses to seek medication like antidepressants (as well as alcohol, marijuana and hard drugs) for escape and temporary relief?
Larry Tomczak is a best-selling author and cultural commentator with over 40 years of trusted ministry experience. His passion is to bring perspective, analysis and insight from a biblical worldview. He loves people and loves awakening them to today's cultural realities and the responses needed for the bride of Christ—His church—to become influential in all spheres of life once again.