'Shut Up and Die': Catholic Politician's Home Vandalized, Condoms Placed on Cross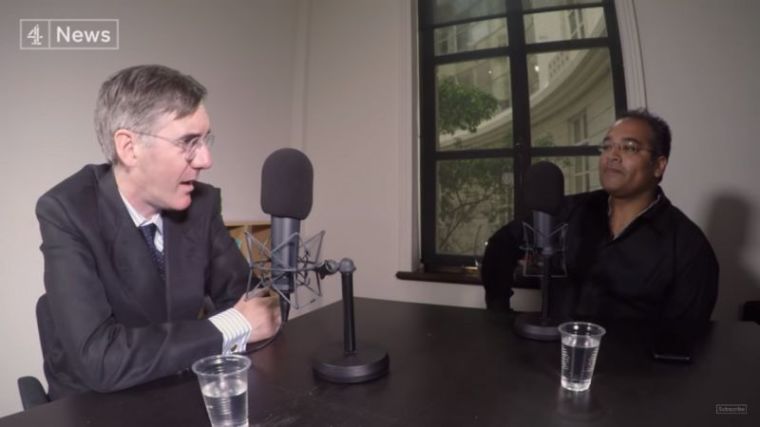 The home of conservative U.K. politician Jacob Rees-Mogg, a Roman Catholic, was vandalized with abusive slogans, including condoms being placed on a cross.
The Sun reported and shared pictures of the incident at West Harptree, Somerset, which occurred last week while Rees-Mogg was on a family vacation in New York City.
The vandalized mansion was discovered by the Tory MP's maid on Thursday morning. Avon and Somerset Police were called to investigate a report of criminal damage, according to BBC News.
Various profanities were written across the building, garden and Land Rover car, including a message stating "shut up and die," "posh-scum," and "politics death."
Moreover, condoms were hanged on a small cross in the garden; and a dildo covered with a condom was stuck on the car, along with an anarchist symbol.
The vandals have not yet been identified, with the investigation ongoing.
While Rees-Mogg has attracted controversy for his strong support for Brexit, police suspect the sex items were used to target the Catholic politician's faith and opposition to birth control.
"It appears to be someone who can't hold their drink — and probably not Catholic," Rees-Mogg told The Sun.
"However, it has all been cleared up so this drunken protest will not even have a short-term effect," he added.
Rees-Mogg has been rising to prominence, as there is speculation that he is expected to challenge Prime Minister Theresa May for the Conservative Party leadership.
The Roman Catholic Church recently marked the 50th anniversary of the major Humanae Vitae encyclical, which spoke out against the use of condoms and contraceptives.
As Pope Paul VI's document states, "the direct interruption of the generative process already begun and, above all, all direct abortion, even for therapeutic reasons, are to be absolutely excluded as lawful means of regulating the number of children.
"Similarly excluded is any action which either before, at the moment of, or after sexual intercourse, is specifically intended to prevent procreation—whether as an end or as a means."
The former pope also warned that "a man who grows accustomed to the use of contraceptive methods may forget the reverence due to a woman, and, disregarding her physical and emotional equilibrium, reduce her to being a mere instrument for the satisfaction of his own desires, no longer considering her as his partner whom he should surround with care and affection."
While bishops and church leaders have hailed the encyclical, surveys have shown that Catholic majorities disagree and don't follow the prohibition on condoms and contraceptive pills.
The Catholics for Choice group released statistics from a survey that found that 91 percent of Catholics in Ireland disagree with the ban, and are in favor of birth control methods that the church deems to be wrong.
Catholics in other countries also disagreed with the ban, including 67 percent of U.S. believers.