Si Robertson of 'Duck Dynasty' Says America Needs 'Sin Control,' Not 'Gun Control'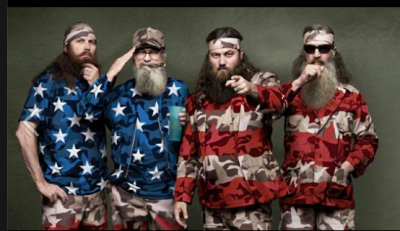 Si Robertson, the beloved quirky uncle of the Robertson clan on the hit A&E television series "Duck Dynasty," said in a recent interview that he believes in light of recent gun violence in the U.S., what America needs most is not gun control, but "sin control."
"It ain't gun control we need, it's sin control," Si Robertson said in a recent interview with Men's Journal that addressed everything from his time serving in Vietnam to the immense success his family has experienced since their reality television show took off four seasons ago.
Si went on to say that he also hopes his family, although they are obtaining plenty of fame through their reality show, will not be put on a pedestal by their viewers. "Look, I worry that people put us on a pedestal now. We're human beings. We make mistakes just like everybody else," Si said.
Si and the entire Robertson family are devout evangelical Christians, and they have previously been outspoken on topics such as gun control and freedom of religion in the U.S.
Willie Robertson, the CEO of the family's Duck Commander multi-million dollar duck call business, said in a previous interview with The Blaze that his family is pro-second amendment rights due predominately to their livelihood, consisting of duck hunting and living off their land in Monroe, Louisiana.
"We're certainly pro-second amendment and pro-guns," Robertson told The Blaze back in February. "It's not just our livelihood, but that's what we like to do, you know: we hunt."
Willie went on to add that he believes the issue behind gun violence in America isn't guns, but rather the evil people using the guns to harm others, as seen in the Dec. 2012 shooting at Sandy Hook Elementary School in Newtown, Conn. in which 20 children and six adult faculty members were killed.
"I think it's the person behind it, and you know, who's doing these crazy, evil things. I just think it's evil and I think that certain people are evil, and whether they do it with a gun or a car or airplane or bottle of poison, you know, evil people are gonna do evil things whether they have a weapon or not," Willie said. "Gun owners and non-gun owners, you know, everyone hates that stuff. But, you know, when things happen, I think it's best to discuss and have a debate and not overreact too soon."
"Duck Dynasty" is now in its fourth season on the A&E network and has broken viewing records for its unique approach as a "wholesome" reality television show. When the fourth season premiered earlier this year, it drew in 11.8 million viewers, making it the most-watched nonfiction series telecast ever.