Siblings Sue Jehovah's Witnesses for Alleged Sexual Abuse; Problem Part of Nationwide Situation?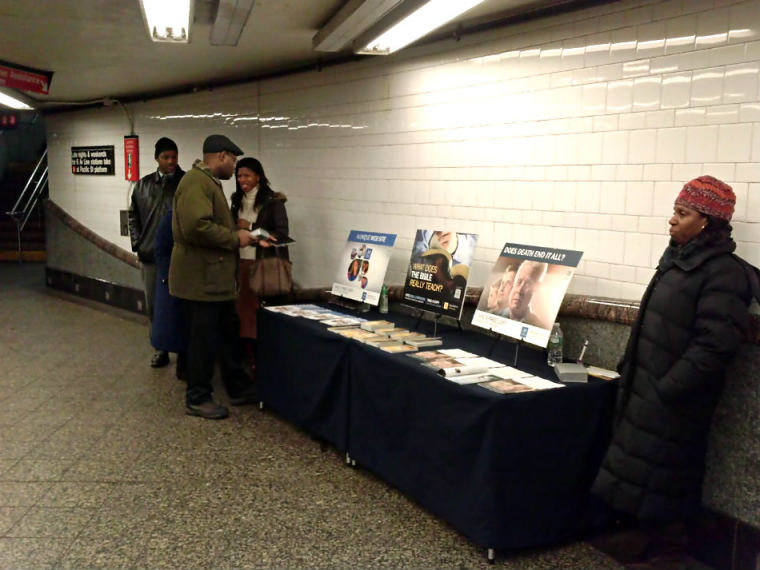 Three siblings in Connecticut have filed a lawsuit against several Jehovah's Witnesses organizations in the state after alleging they were sexually abused by a "ministerial servant" from the group.
Sybelle Almodovar, Ferdinand Almodovar and Evelyn Selimaj announced the lawsuit along with their attorneys in New Haven. The siblings intend to sue the East Spanish Congregation of Jehovah's Witnesses New Haven and the Watchtower Bible and Tract Society of New York.
The three allege that they were sexually abused by a registered sex offender in the organization; Orlando Afandor reportedly abused the siblings over a five-year period beginning in 1988. Afandor was convicted of the sexual assault of a child in Omaha, Nebraska, in 2010 and released from prison in 2013. He did not respond to inquiries by the media.
"This is an insidious problem, an epidemic problem with child sex abuse within this organization that so far seems more concerned about protecting its reputation from scandal than about the children," attorney Irwin Zalkin said at the press conference.
Zalkin explained that he would be filing suits on behalf of two other alleged victims in the state of Vermont. He compared the situation in the Jehovah Witnesses organization to that of the Catholic Church some years back, but with one notable difference.
"At least when the scandal broke in the Catholic Church they took some action. These guys are just the opposite," he explained.
"We are not the first and we are not the last ones that he abused," Selimaj said. "Whilst we cannot get our childhood back, one thing we hope this lawsuit will do is prevent another child from the devastation we faced."
The other attorney for the family, Thomas McNamara, announced that he would be filing a fourth lawsuit with similar claims of sexual abuse by Afandar. The victim in that case, Bianca Martinez, also resides in New Heaven.
The religious organization has not issued a statement about the impending lawsuits.