Singapore Pastor Kong Hee Faces Removal From City Harvest Church
Megachurch Leader Among 7 Others Threatened With Losing Posts Due to Criminal Case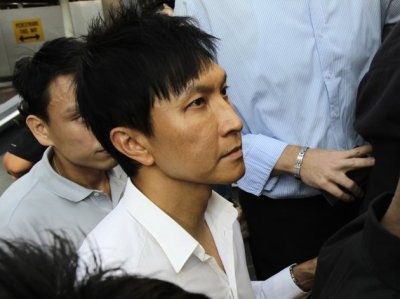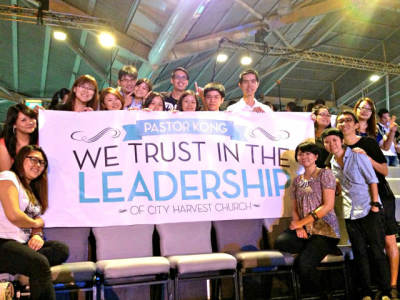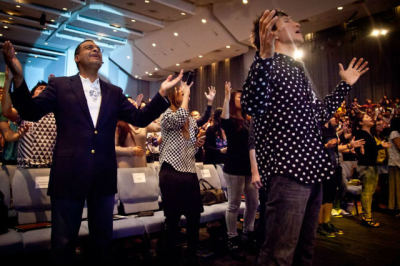 The Singapore Commissioner of Charities has given City Harvest Church Senior Pastor Kong Hee and seven of his staff until May 13 to challenge their removal from their church posts amid a criminal case alleging fraud. Meanwhile, church members and supporters are rallying in support of their pastor and ministry leaders.
"We are sad to inform you that the Commissioner of Charities has notified the Management Board of his intention to remove eight City Harvest Church leaders and members from their office(s) or employment as governing board member, officer, agent or employee of, or trustee for, the Church," reads a statement from CHC Executive Pastor the Rev. Aries Zulkarnain, who also serves as chairman of the church's management board.
Among those leaders and members threatened with removal are: Senior Pastor Kong, Pastor Tan Ye Peng, Serina Wee, Sharon Tan, John Lam, Chew Eng Han, Teo Meng How and Jacqueline Tan.
"This is a very challenging time for our eight Church leaders and members, their families, and our Church. Please continue to pray ceaselessly for them and for the Church. Let us remember what our Advisory Chairman Dr. A.R. Bernard has exhorted us to do: Rejoice in hope, be patient in tribulation, be constant in prayer (Rom. 12:12 ESV)," adds Zulkarnain in the statement.
Kong, 48, issued his own statement in response, telling parishioners, "... I understand that the Commissioner of Charities has assured the CHC Board that I will not be prevented from preaching at CHC's services. This is only fair as there is no basis for the COC to encroach on the services of the church."
He added, "I look forward to being in church to worship God with my friends and family. I hope that you continue to keep me, my family and the church in your thoughts and prayers."
Congregants have launched a Facebook page titled "COC Must Not Remove the 8 Leaders of CHC" in hopes of gaining enough supporters to pressure the Commissioner of Charities to change course. The page, which encourages visitors to email an appeal to the COC, has attracted more than 1,800 "likes" since its creation on April 17, 2013.
A statement on the Facebook page reads in part: "Please help us appeal to COC NOT TO REMOVE our 8 leaders from CHC. The removal is permanent if it ever materializes. We do not know what's the outcome, but we just need to try our best. Many of us have been blessed by CHC; by our leaders. We experienced God because of them. They are our family. Let's do our best and let God do the rest."
In August 2012, Singapore's Commercial Affairs Department came forward after a two-year inquiry with allegations that Pastor Kong and other staff members had diverted $18 million reportedly initially meant for City Harvest Church's building fund to support his wife's music career. Kong's wife, Ho Yeow Sun, has not been charged with any wrongdoing, with the Commissioner of Charities reportedly citing insufficient evidence. City Harvest Church, as a nonprofit organization, is under the jurisdiction of the government's charity commission.
At the time of the charges, the Commissioner of Charities requested that the affected City Harvest Church congregants and staff voluntarily leave their posts in the ministry until the case was concluded. Now, however, it appears the COC is trying to make the suspensions for those persons, including Pastor Kong, permanent. The megachurch pastor has denied the criminal allegations and is expected to enter a not guilty plea in court next month.
New York City Pastor A.R. Bernard, who leads the 37,000-member Christian Cultural Center in the borough of Brooklyn, flew out with his wife to Singapore on Sunday and is scheduled to preach at City Harvest Church throughout the week. Bernard, appointed to the post in 2010, occasionally visits the Singapore megachurch and attended a City Harvest Church leadership meeting in November. Before a previous trip in July, Bernard asked supporters to suspend judgment in the criminal case against Pastor Kong and other members of the megachurch.
"Please pray for Pastor Kong Hee, his family, and City Harvest Church. And remember 'facts and truth are not always synonymous,'" the NYC minister tweeted at the time.
Pastor Kong and his wife gained notoriety in Singapore after they founded City Harvest Church in 1989, an evangelical nondenominational congregation of 30,000. The ministry launched this past Easter its first stateside campus, City Harvest Church USA in Irvine, Calif., led by CHC Singapore's former executive pastor, Derek Dunn.