So. Baptist Pastor David Platt: Christians Shouldn't Single Out Gay Lifestyle When Defending Marriage, Risk Being Guilty of 'Selective Moral Outrage'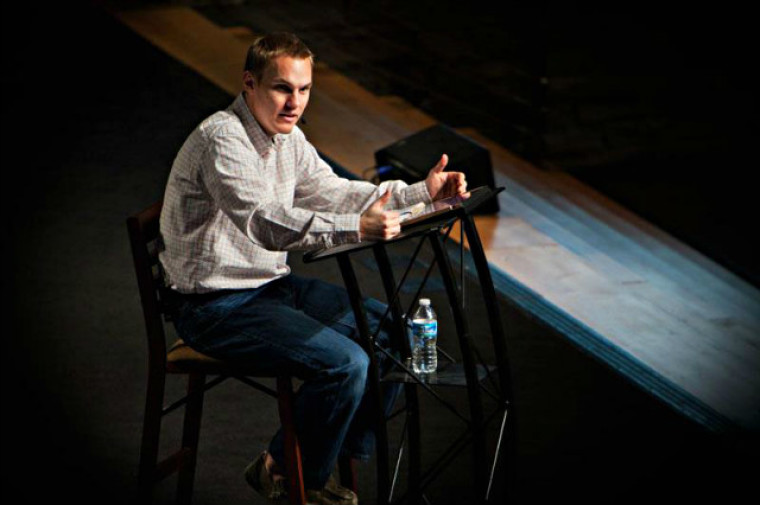 Pastor and author David Platt said it is a "mystery" why some people have same-sex attractions, but we all rebel against God in one way or another and we all need to be reconciled with Him.
In His latest book, Counter Culture: A Compassionate Call to Counter Culture in a World of Poverty, Homosexuality, Racism, Sex Slavery and other Social Issues, Platt said pondering cultural questions about homosexuality has shifted his focus from why some men and women have same-sex attraction to why society has broken from God's intended plan.
"The foundation of the Gospel is that God created us but we all have a tendency to turn away from Him and there is a mystery to why we turn away from in Him in different ways but we do," the Alabama pastor told The Christian Post.
In Counter Culture, Platt shares that prior to his marriage, he had a revealing discussion with a gay family member. The conversation left him wondering why does he have these attractions and I don't.
Platt does not offer an explanation for the difference in attractions in his book. Instead he writes that this struggle led him to realize, "Every one of us is born with a bent towards sexual sin but just because we have that bent doesn't mean we must act upon it."
In the wake of this revelation, Platt recalled, "I don't want to be guilty of selective moral outrage when it comes to this issue of sexuality in our culture."
Instead he suggests that Christians defending marriage should not single out the homosexual lifestyle as the focal point of their discussions. Rather the focus should be on how all sexual sin serves as a reminder of mankind's errant nature and the need for the Gospel.
Turning his attention to God's Word, Platt stated, "He's given us clearly all throughout the Bible a picture of marriage between a man and a woman, and He's called us to sexual activity within that boundary, within the context of marriage, between a man and a woman. And every single person because of our sinful nature is prone to go outside of that boundary in different ways and so the whole point it we're all on the same plain here."
He continued, "We're all prone to turn away from God's design for marriage and sexuality which means we all need a savior. I do, and anybody else does, regardless of sexual preference or attraction or whatever it may be. We're all prone to turn away from God's design and we all need a way to be reconciled to Him. That's what God has provided for us in the Gospel."
Platt, currently the president of the Southern Baptist Convention's International Mission Board, advised Christians that "the picture of rapidly shifting moral landscape when it comes to sexuality in our culture should cause us first to look inward and to say, for husbands to say am I loving my wife well in the way that Christ has called me to do that, and for wives to ask the same question."
He concludes "by looking inward, in the process, there's a humbling influence [that] drives us to God's grace and then that overflows" so that they can share God's truth about marriage and sexuality with the church and the culture "from a humble perspective of someone in need of God's grace ourselves and ready to show God's grace to others."