SoCal Harvest 2013 Video: Greg Laurie Interviews 'Duck Dynasty' Commander Phil Robertson; Saturday Night Photos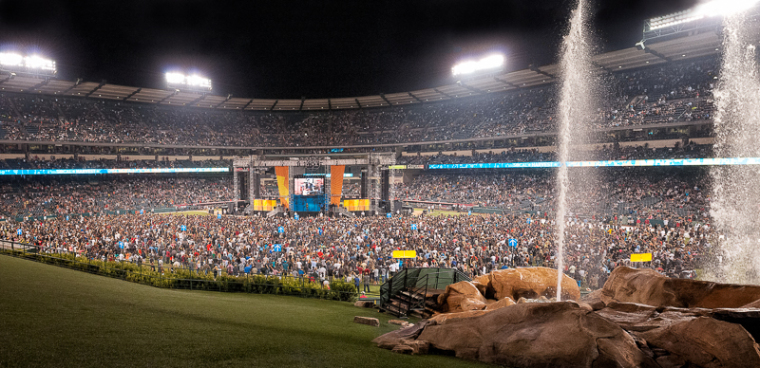 ANAHEIM, Calif. - The SoCal Harvest with Greg Laurie over the weekend exceeded expectations with a total three-day attendance of 105,000 and more than 9,263 people making professions of faith, say Harvest Ministries organizers.
On the final night on Sunday, Angel Stadium was packed with a capacity crowd of 43,000 people, and 3,507 came forward at Laurie's invitation after he shared a message from God's Word titled "God in Pursuit."
Faith and family were promoted as Duck Commander, Phil Robertson, shared his personal story of coming to faith from a rebellious and riotous lifestyle. The worship and praise "spilled over the stadium walls" as Third Day and Phil Wickham demonstrated their musical talents and thousands of people raised their hands in worship and thanksgiving.
Laurie's full interview with the Duck Commander is below, along with a selection of photos from Saturday evening.
Saturday Night Harvest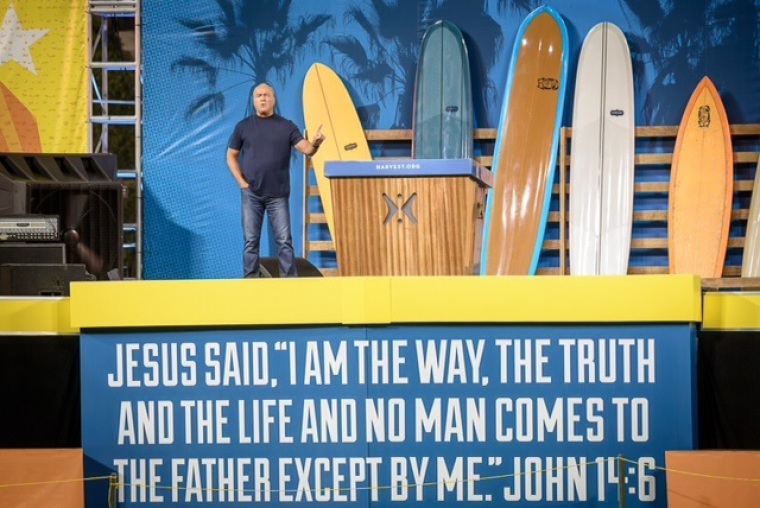 Praising God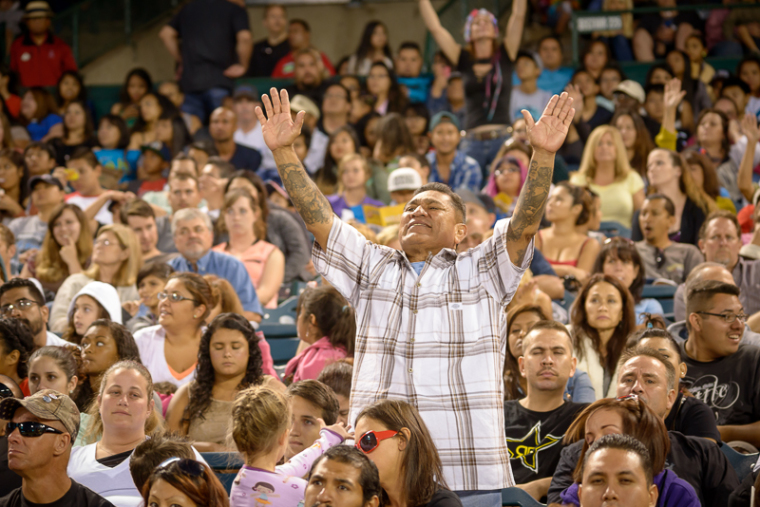 Harvest Music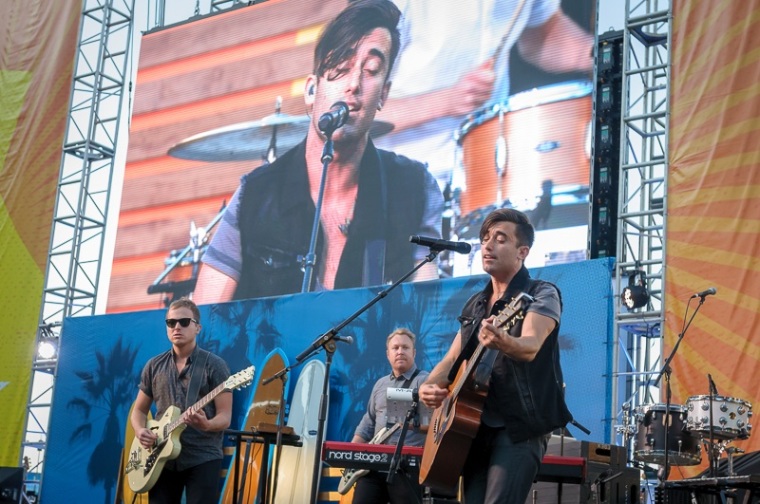 Accepting Jesus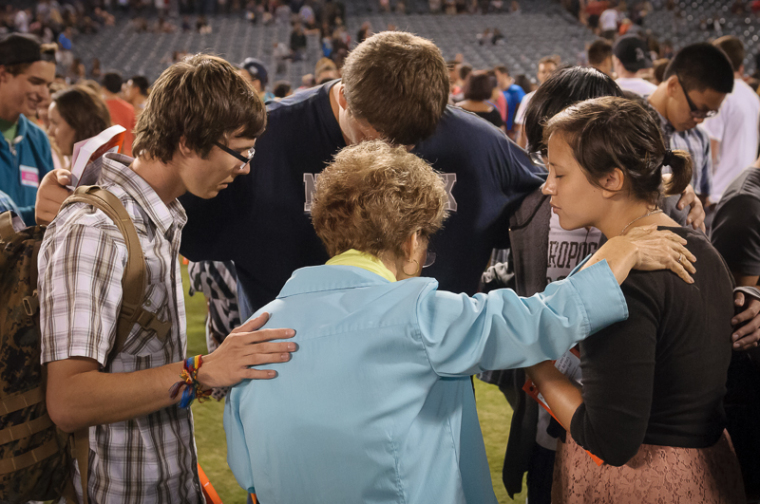 John 14:6
"Jesus said, I am the way, the truth and the life and no man comes to the Father except by me."