'Son of God' Movie Trailer is Released (VIDEO)
Fans of the "Bible" - both the television series and book - can get a first glimpse of the "Son of God" film in a trailer released this week.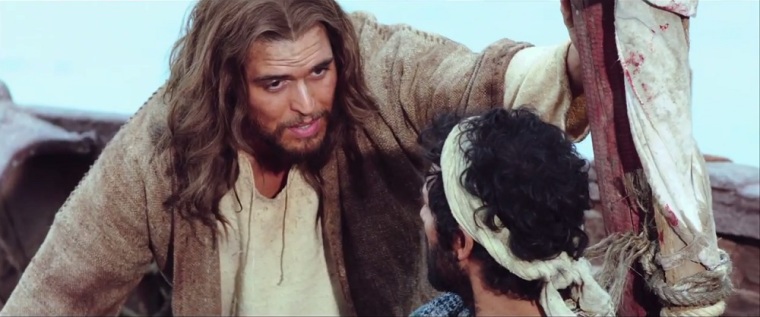 Produced by couple Roma Downey and Mark Burnett and starring Diogo Morgado as Jesus, the film includes both footage from the hit television series and never-before-released scenes and is set to hit theaters on Feb. 28.
Currently, it is screening with religious and business leaders, in an effort to raise more money to fund the film's distribution.
The film is directed by Christopher Spencer, who also directed the miniseries. Colin Swash, Nic Young and Richard Bedser, who wrote the script for the television series are back at work again here.
"Son of God" will be distributed via 20th Century Fox and is the first major motion picture from a large studio since Mel Gibson's "Passion of the Christ." It will hit theaters a month before "Noah," another highly anticipated Bible-based epic starring Russell Crowe and Emma Watson, which opens in theaters on March 28.
The History Channel miniseries averaged 11.7 million viewers, pulling in roughly 13.1 million viewers when it premiered in March 2013. It is currently playing in Hong Kong and will soon debut in the United Kingdom.