South Carolina to Stop Giving 'Grief Book' After Atheists Protest Its Christian Content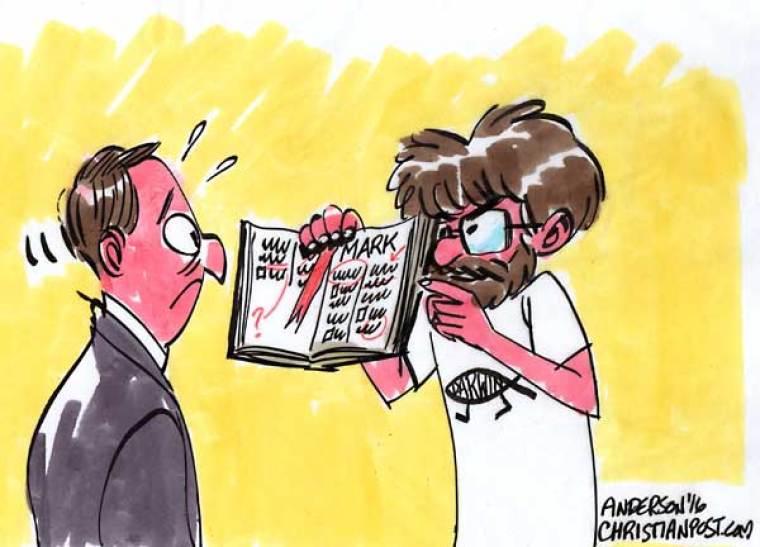 The South Carolina Department of Public Safety will no longer be giving its book on grief to people whose family members are killed in auto accidents after a group of atheists claimed the book seeks to promote Christianity and violates the First Amendment.
A woman from Anderson, backed by the American Humanist Association, objected to a passage in the book, A Time to Grieve, which reads, "Even if your hold on God seems to slip at times — don't worry. God has a firm hold on you," according to The State.
The book also includes a chapter titled, "If God Seems Far Away," and quotes the book of Psalms in the Bible: "Be merciful to me, Lord, for I am faint; O Lord, heal me, for my bones are in agony. My soul is in anguish. How long, O Lord, how long?"
"This is a clear establishment-clause violation," David Niose, AHA legal director, was quoted as saying. "This is not a close call at all."
Following the AHA's complaint the department released a statement, saying: "We have re-evaluated the A Time to Grieve and will no longer send those particular pieces of literature to families following the death of a loved one in a motor-vehicle collision." 
Sherri Lacobelli, a spokeswoman for the department, said the agency has received no other complaints about the book.
"Our troopers and officers see firsthand every day the terrible human toll of losing a loved one, and we have compassion for these families," she said. "Through the years, family members have reached out to the department in search of resources following a motor vehicle collision. In addition to meeting our basic mission of investigating the collision, victims' families receive a sympathy card from us; a booklet that provides guidance about planning and considerations after a sudden loss; and the A Time to Grieve booklets, which we recently began disseminating."
She added, "We regret that any family member would have misunderstood our intentions or was offended by our effort to offer compassion during such a difficult time."
The atheist groups explains ita actions on its website, adding, "We strive to bring about a progressive society where being good without a god is an accepted and respected way to live life. We are accomplishing this through our defense of civil liberties and secular governance, by our outreach to the growing number of people without traditional religious faith, and through a continued refinement and advancement of the humanist worldview."