Southern Baptists Seek Racial Reconciliation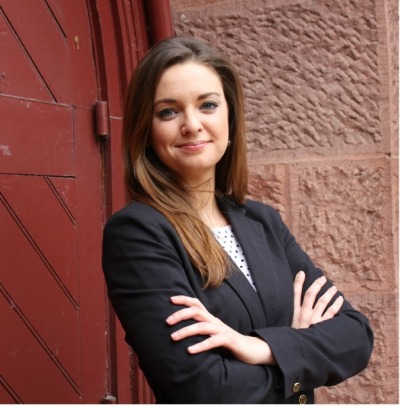 The Ethics and Religious Liberty Commission (ERLC), the policy entity of the Southern Baptist Convention (SBC), is currently hosting its annual Leadership Summit in Nashville, Tennessee. Reportedly, over 500 Southern Baptist pastors and church leaders are gathered to discuss what the gospel means for racial reconciliation.
Critics and spectators may have been caught off guard by remarks made during the opening session. Dr. Russell Moore, President of the ERLC, began his keynote address by the acknowledging "the complicity of the SBC in the wicked sin of slavery and the relative silence of the SBC against the wicked sin of segregation in this country."
Dr. Moore's also noted this year marks the 20th anniversary of the SBC's 1994 resolution denouncing its contribution to slavery and segregation. "I can't help but notice that sitting here is the driving force behind that resolution, my predecessor, Dr. Richard Land," said Dr. Moore as he encouraged the audience to applaud Dr. Richard Land's courage in the face of hostility. He continued, "[In 1994] it took a lot of courage when there was a trustee on the board of the entity that I now lead who was a segregationist. And this president stood up to all of that and said we need to remember the gospel of Jesus Christ."
Growing up in Southern Mississippi, Dr. Moore recalled a profound, early memory of Southern Baptists reflecting a racist mindset, he explained, that still persists today. The memory recalled a substitute Sunday school teacher who reprimanded a school-aged Dr. Moore for putting a quarter from his offering in his mouth. The Sunday school teacher told Dr. Moore not to put the quarter in his mouth because, as Dr. Moore recalled her saying, "for all you know, a colored man may have handled that." Dr. Moore remembered that what happened next, was this same teacher ironically leading the Sunday school class in song, "Jesus Loves the Little Children."
"Two different gospels were being articulated in that moment," said Dr. Moore. "She probably didn't see the contradiction in all those things."
Two fundamental questions, says Dr. Moore, must be encountered to achieve racial reconciliation:
(1) What is the Gospel?
(2) What is the Church?
Dr. Moore noted that Americans live in a divisive culture where rivalries and conflicts exist between various races. But using Ephesians 3:1-13 as a road map, Dr. Moore noted that racism is not limited to American racial unrest. In fact, racial conflict could have hindered the early Church.
It would have been easy, Dr. Moore said, for early Christians to establish a Jewish church and a Gentile church and come together periodically. Because, as the Holy Spirit revealed through Paul's writing, the Gospel is a matter of our adoption as children of God. Leaving one kingdom for another and divisions are erased. "Jews and Gentiles are united in one body and how are they united in one body? Paul says, through the Gospel," said Dr. Moore.
White Christians have to be careful not to read Ephesians 3 and view themselves as the Jews, or regular people, and minorities as the Gentiles, or those welcomed in. Dr. Moore explained, "When Jesus says I'm sending you to the uttermost part of the earth, there aren't any white people in Jerusalem…that's who he is sending the mission to."
"Sometimes we act as though getting racial reconciliation right is an act of mercy towards minority communities," said Dr. Moore. "The fundamental problem of the dividing walls is the idolatry of the self. Racial reconciliation is not something white people do for others."
To the pastors gathered in the audience, Dr. Moore directed a fierce warning: if you do not speak out against racial division, then you are contributing to hatred that will send members of your congregation to Hell.
To everyone in the room, Dr. Moore explained that racial reconciliation will take courage and knowing who we are in Christ. "We are not the state church of the Confederate States of America. We are not inheritors of a lost cause, but of a new creation," said Dr. Moore. "The cross and the Confederate flag cannot coexist. One will set the other on fire."
The Church should be careful not to assume that we are reconciled with one another simply because the "n-word" is no longer shouted from pulpits or we aren't hosing people down in the streets of Birmingham.
"That is a low, low bar," said Dr. Moore. "Instead, what the Church is about, is about demonstrating and showing the manifold, the multi-splendored wisdom of God."
The Church's reconciliation does not mean that various races merely get along without using racial slurs, espousing hatred, or even killing one another. Dr. Moore specified, "The kingdom of God is not about coexistence. The kingdom of God is about reconciliation. And that reconciliation is within the Church."
Reconciliation is about residing as fellow heirs of God's kingdom. "The Church is not just a group of people who have been born again who are incorporating themselves together in order to do things," explained Dr. Moore. "The Church is a gathering together by Jesus Christ gifting them and demo what it is that he plans to do in the fullness of time with the entire universe."
Chelsen Vicari serves as the Evangelical Program Director for the Institute on Religion and Democracy. She earned her Masters of Arts in Government from Regent University and frequently contributes to conservative outlets. Follow her on twitter @ChelsenVicari.