Sovereign Grace Leaders Say Sexual Abuse Allegations Have Damaged Innocent Pastors and Churches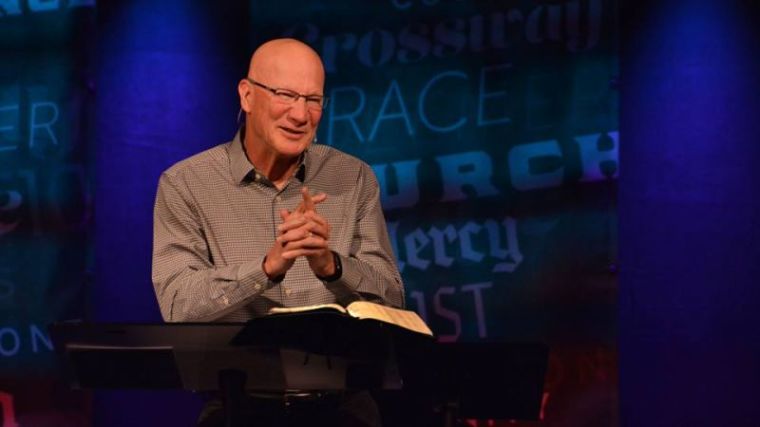 Leaders of the Sovereign Grace Churches network delivered a full-throated defense of their ministerial colleagues against former gymnast and Larry Nassar accuser Rachael Denhollander, who, they argue, has falsely characterized their handling of sexual abuse as "one of the worst, if not the worst, instances of evangelical cover-up."
"The decisions of Rachael and others to publicly pronounce SGC and its pastors guilty of sexual abuse and conspiracy, on the basis of false allegations and with no direct knowledge of SGC's history or the facts, have profoundly damaged the reputations and gospel ministries of innocent pastors and churches," the leaders declared in a statement Tuesday.
Denhollander, 33, who was one of the many sexual abuse victims of Nassar, the former USA Gymnastics team doctor, alleged that when she advocated for sexual abuse victims at Sovereign Grace, referencing a case dating back to 2012, church leaders felt that her status as a survivor made her biased. In a civil lawsuit, victims alleged that church leaders, including Sovereign Grace founder C. J. Mahaney, "conspired and continue to conspire" to "permit sexual deviants to have unfettered access to children for purposes of predation and to obstruct justice by covering up ongoing past predation."
The former gymnast stood by her characterization of the church network after Mark Prater, executive director of Sovereign Grace, dismissed it as misguided. Sovereign Grace leaders said they were forced to share the more detailed defense of their colleagues and the organization as a result of the insistence of Denhollander and other sexual abuse victim advocates.
"The comparisons drawn between SGC and horrific, widespread episodes of abuse — about which the facts are already publicly established — are irresponsible. The pastors and leaders of SGC are believers in Jesus Christ, and our churches are led by pastors who fear God with the sobering reality that we will give an account for our ministry (Hebrews 13:17). We are also unceasingly aware that our faith is rooted in the absolute truths of God's Word. To all Christians, truth matters, and zeal without knowledge leads to error and strife," they stated.
The church leaders also dismissed a call by Denhollander to allow Sovereign Grace Churches to be independently investigated by GRACE, alleging that the organization's leader, Boz Tchividjian, is biased against the network.
"Rachael calls for a 'fair, independent' investigation into SGC led by GRACE (Godly Response to Abuse in a Christian Environment) because of the organization's supposed neutrality. However, Boz Tchividjian, the leader of GRACE, has on multiple occasions written and spoken publicly in ways that suggest he has already prejudged the case against SGC," the leaders said.
"He has publicly indicted the motives of SGC as it relates to those allegations, and he has publicly criticized others who have expressed any support for SGC. No investigation can be conducted or evaluated with integrity and good faith by an organization whose leader has already publicly drawn his conclusions and has used his platform to attempt to sway public opinion about the case," they added.
Sovereign Grace leaders also staunchly defended former president of the organization, C.J. Mahaney.
"Some have accused C.J. Mahaney of both being involved in protecting abusers and in creating a 'culture' that perpetuated abuse. This is false on both counts," the leaders noted.
The leaders explained that while there was no culture of widespread sexual abuse in the network of churches, they have not always responded to instances of sexual abuse in the most ideal manner. Over the years, however, they said they have used their experience in ministry to develop policies from best practices to better protect their congregations from sexual abuse.
"We are aware that in our churches instances of abuse were reported to authorities from the 1980s to the present, including episodes referenced in the civil lawsuit. This is not to say that our pastors handled every situation as they would today ... but over our 30+ year history, our churches (numbering at times up to nearly 100) have endeavored to care for and protect its members by ensuring the involvement of civil authorities, honoring relevant laws, and seeking legal and professional counsel in these difficult circumstances," Sovereign Grace leaders noted.
"With respect to caring for victims, we readily acknowledge that we have learned much over the last 30+ years. There have been times when we simply did not do it well. We do not believe these instances were common, and they were by no means ill-intentioned. But in hindsight, we regret this and wish that we had done it better."
Reacting to Sovereign Grace's statement Tuesday night, Tchividjian noted on Twitter: "Being criticized by @SovereignGrace alongside of Rachael Denhollander is ok with me."
Rachael Denhollander has not yet responded but her husband, Jacob Denhollander, who is a Ph.D. student at Southern Seminary, noted on Twitter: "We have seen the @SovereignGrace statement, and while it is extremely disappointing, it is not unexpected. I won't be commenting on it for now - it will be better to let the smarter one reply to it first."