'Spectre' News, Plot, Cast: Will Daniel Craig Return for Bond 25?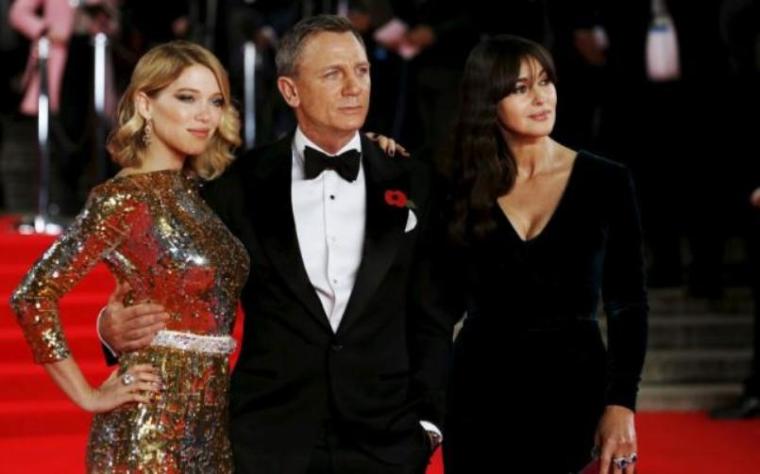 "Spectre" is finally out, and although it was already expected that Daniel Craig was going to give his classic performance on the the James Bond role, it seems that "Spectre" may have not entirely succeeded in topping the "Skyfall." However, that's not to say that "Spectre" isn't doing well because with its weekend earnings hitting $296.1 million, its far from being a flop.
This is Craig's fourth movie and his last, according to his contract. However, during an interview, film producer Michael G. Wilson recently told The Hollywood Reporter that he is expecting Craig to return one more time. With somehow a certain tone, he declared, "I think we've got Daniel Craig." This is somehow a bold statement as before the film came out, Craig has been very expressive with his relief to finally be over with the franchise. His strong statements about looking forward to be stepping away from the character have somehow given fans a clear idea that he is intent on definitely giving up the role.
However, Wilson said that his assumption is based from the same way director Sam Mendes acted after "Spectre," when he also announced to not be returning. Wilson recalled, "[Mendes] said they were never going to make the picture again, and he told the press that." However, when asked if Craig is still legally bound to do another movie as James Bond, he confirmed "We don't have a contract."
The latest installment, "Spectre," seems to have ended the story line for Craig as the end shows Bond ready to start anew with his new lady, Madeline Swann (Léa Seydoux). Bond also finally faced the ultimate villain in the past three films, Franz Oberhauser (Christoph Waltz), as he was revealed to be the mastermind of it all. Many think that since Bond has finally gotten past him, he will be able to leave the dangerous life behind. However, since Bond did not ultimately kill Oberhauser, he may still come after Bond one last time in Bond 25.
For now, "Spectre" is still showing in theaters worldwide.