Star Wars Episode 7 News Update: LucasFilm Slams Latest Rumor That JJ Abrams is Quitting, Cast Rumors Swirl (Comic-Con Mock Preview Trailer Video)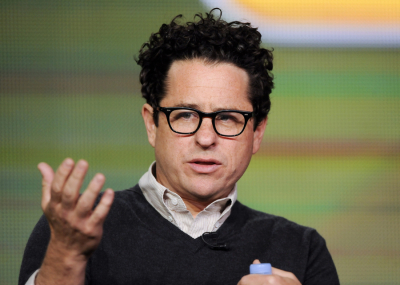 Rumors that J.J. Abrams was planning to quit Star Wars Episode 7 have been flatly denied by LucasFilm.
The rumors were sparked during Comic-Con and fans all over the event were talking about the potentially crippling news for the eagerly anticipated installment for the franchise.
There were "tons of rumors that JJ Abrams is on the verge of dropping out of Star Wars," according to reporter Devin Faraci from Comic-Con.
Faraci expanded: "This has been something I've heard for a while now, and from multiple insiders. I know that he didn't want to shoot the movie in England and was overruled, but that happened a while ago."
He added, "This weekend at Comic Con I continued to hear these whispers. No director for [Star] Trek 3 has been found yet - might Abrams end up coming back after all, leaving Star Wars to someone else?
"I'm expecting Star Wars news out of the German Star Wars Celebration at the end of the month - if there is some sort of announcement of a title or casting and Abrams isn't there, start wondering."
Obviously realizing that Star Wars fans were seriously concerned and spooked by the persistent rumors, LucasFilm quickly moved to clarify the situation.
LucasFilm released a statement to IGN, claiming that the rumors were entirely false, and that J.J. Abrams would be the one directing Episode 7.
A representative from the studio insisted: "There is no truth to the rumor. JJ is having a great time working on the script and is looking forward to going into production next year."
The new film is currently in its pre-production stage, and at the moment it has been confirmed that Kathleen Kennedy will be producing and Michael Arndt will be writing the script.
Casting rumors have hit fever pitch over recent weeks, with rumors that most of the original cast could be making returns to the franchise – including Carrie Fisher, Harrison Ford and Mark Hamill.
More firm information is scheduled to be released at this year's D23 Expo in August, with rumors suggesting that the cast will have been confirmed by then and will be announced to fans.
Star Wars Episode 7 is scheduled for release some time in 2015.
Star Wars Episode 7 Comic-Con Trailer (2015) J.J. Abrams Movie H