5 States So Far Looking to Fight Obama's Transgender Bathroom Edict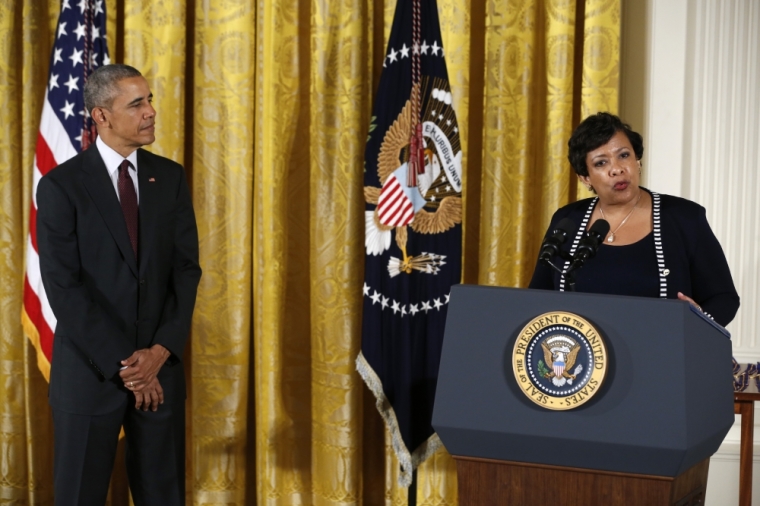 At least five states have so far indicated they will contest an Obama administration directive sent to all United States public school districts that tries to coerce them into allowing students to access bathrooms based upon their gender identity rather than biological sex.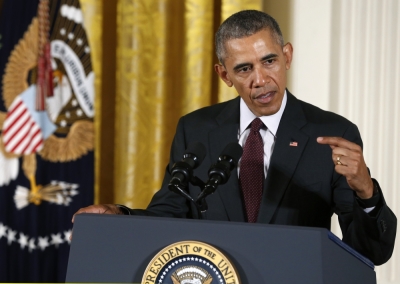 The departments of Justice and Education warned school districts last Friday that if they don't allow transgender students to use bathrooms and locker rooms consistent with their gender identity, they could lose millions in federal education funding.
Even before the administration's order was sent out to the school districts, Texas Gov. Greg Abbott asserted Thursday night during his speech at Texas' GOP Convention in Dallas that he will work to fight any attempt at coercion from the Obama administration on the transgender bathroom issue.
Abbott followed that up with a tweet Thursday night to assure citizens that the state will be fighting the order.
Additionally, Texas Attorney Gen. Ken Paxton issued a statement Friday warning the administration that it "overstepped his legal bounds" and that it should gear up for another legal battle if it decides to action on its directive.
"Today's announcement seeking to unilaterally redefine and expand federal law must be challenged," Paxton said in the statement. "If President Obama thinks he can bully Texas schools into allowing men to have open access to girls in bathrooms, he better prepare for yet another legal fight."
Just to the north of Texas, Oklahoma Attorney Gen. Scott Pruitt promised in a letter to the Department of Education to "vigorously defend the state's interest."
Although last Friday's joint directive claims that the discrimination protection for sex under the Title IX of the Civil Rights Act also protects "gender identity," Pruitt argued that the directive's citation of U.S. Supreme Court precedents are "are disingenuous at best."
"Your determination thus elevates the status of transgender students over those who would define their sex based on biology and who would seek to have their definition honored in the most private of places," Pruitt's letter argues. "Not only does this 'significant guidance letter' attempt to redefine for all Americans their most fundamental beliefs about who they are, it compels schools to join with you in enforcing this new definition."
"By conditioning the receipt of federal funds on compliance with the 'significant guidance letter,' schools have been given an ultimatum: take it or lose it," Pruitt added. "As you must know, this leaves many schools without any real choice."
Alabama Attorney Gen. Luther Strange also vowed to fight the Obama administration's directive.
In a statement issued Friday, Strange said that if the administration tries to enforce the edict, he will "work with other attorneys general to challenge it." He stated that bathroom usage is an issue that should be left up to local school officials and parents.
"Title IX allows schools to have separate facilities for separate sexes," Strange argued. "The law says 'sex,' not gender identity."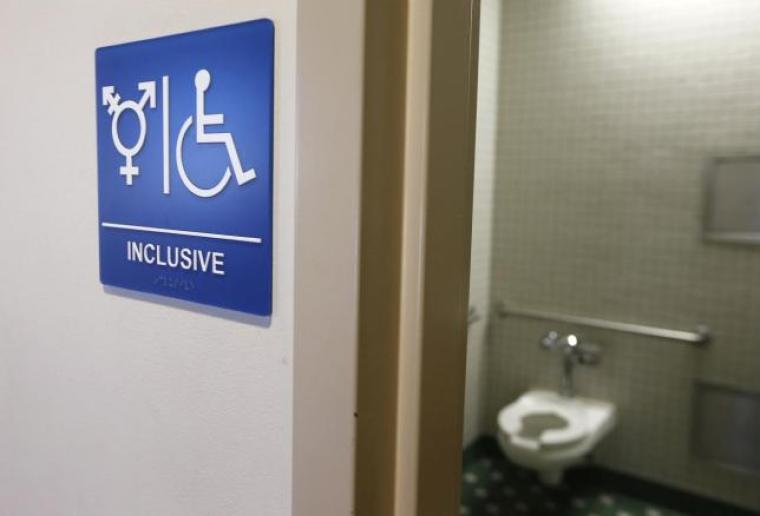 Utah's Republican Gov. Gary Herbert said in a statement that Utah "will not hesitate" to fight back against the administration's order.
"Today's action by President Obama is one of the most egregious examples of federal overreach I have ever witnessed," Herbert said. "Schools are the domain of state and local government, not our nation's president. Unfortunately, this is exactly what I have come to expect from the Obama administration. If we have to fight this order, we will not hesitate to do so."
As for North Carolina, a state that is already locked in a legal battle over its controversial new state law that requires public school students to use bathrooms designated for their biological sex, Gov. Pat McCrory said in a statement that "the federal courts and the U.S. Congress must intercede to stop this massive executive branch overreach, which clearly oversteps constitutional authority."
North Carolina Lt. Gov. Dan Forest issued a statement that explained that "North Carolina will not stand by and let our locker rooms and high school showers be used for social experimentation."
Leaders from other southern and conservative states that are still reviewing the directive and have not yet vowed to fight it have chastised the Obama administration's move.
Arkansas Gov. Asa Hutchinson recommended that Arkansas school districts "disregard the latest attempt at social engineering by the federal government and continue to use common sense to ensure a safe and healthy environment."
Mississippi Gov. Phil Bryant said in a statement that "Mississippi's public schools should not participate in the president's social experiment."
However, the Mississippi Department of Education is telling its schools that they should obey the directive.
The president of the Louisiana Board of Elementary and Secondary Education blasted the directive but will allow each school district to individually decide whether or not to adhere to the order.
Meanwhile, 32 conservative lawmakers in Louisiana are calling on the Louisiana Attorney Gen. Jeff Landry to issue a legal opinion about whether the administration's directive can be enforced.
Indiana Gov. Mike Pence said in a statement that "the federal government has no business getting involved in issues of this nature." However, Indiana Superintendent of Public Instruction Glenda Ritz has praised the Obama directive.
Although the New Mexico Public Education Department is still reviewing the directive, its spokesman Robert McEntyre told the Albuquerque Journal that the department feels the directive is "a big overreach by the federal government."
In a related matter, officials from West Virginia, Arizona, Kansas, Nebraska, Texas, Utah, Maine and North Carolina have signed onto a brief requesting that a federal appeals court rehear a recent case that ruled that a Virginia school district discriminated by not letting a transgender student use the boy's bathroom.