Steve Harvey Defends Flint Water Joke; Mayor Wants Apology
Steve Harvey Defends Flint Water Joke; Mayor Wants Apology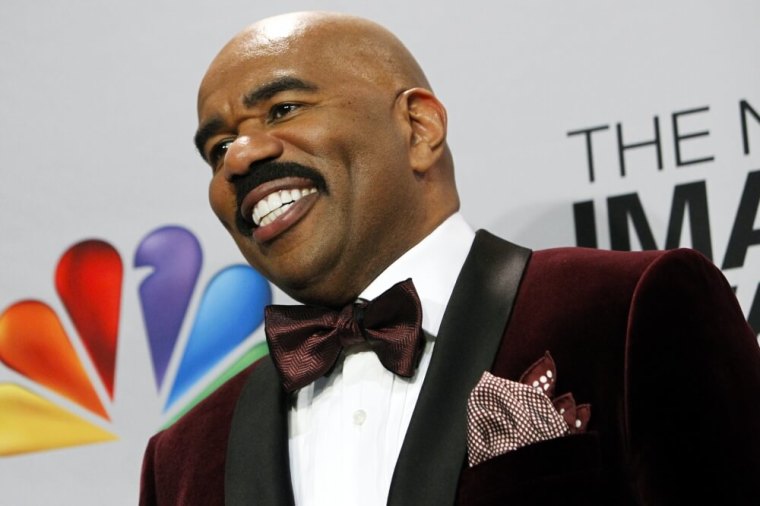 Steve Harvey is in hot water after joking about the Flint, Michigan, water crisis and now the city's mayor is demanding an apology. However, Harvey is standing his ground.
The 60-year-old comedian is a fan of the Cleveland Cavaliers who just lost in the NBA Finals to the Golden State Warriors this week. Harvey was raised in Ohio and engaged in some trash talk with a man from Flint who spoke against the Cavs.
Harvey didn't take kindly to that and responded by reminding the man of the Flint water issues that were taking place in his city.
"... When was the last time you touched water and it didn't have lead in it," the comedian asked the caller before his co-hosts cautioned him to "reel it in."
However, Harvey didn't let up.
"... He's going to call in, say Cleveland don't deserve jack, and he's over there bathing in all that silver water," he continued before ending the conversation with, "... enjoy your nice brown glass of water."
A number of people in and outside of Flint caught wind of the comments and spoke out against Harvey's jokes. One of those resounding voices was the mayor of Flint, Karen Weaver.
On Thursday, she demanded an apology from the comedian.
"As Mayor of the City of Flint, and someone who has been on your show and spoken with you personally about the Flint Water Crisis, I was deeply saddened by your comments about our city. While I feel it was not meant to be an intentional hurt or insult against the citizens of this community, it was," she wrote, according to the Detroit Free Press. "We are still going through many hardships and challenges caused by the poisoning of our city. To make a joke out of a tragedy such as this was in very poor taste, especially coming from someone of your stature."
Last year, former President Barack Obama declared Flint was in a federal state of emergency, after years of water contamination led to high levels of lead and named as a possible cause of a Legionnaires' disease outbreak in the area. The problem started in 2014, when Flint stopped using the Detroit Water and Sewerage Department as a water source that drew from Lake Huron and the Detroit River.
Government officials decided Flint should use the Flint River as their main supply for drinking water to save money, which ultimately became a health risk to thousands. Three years later, the city's mayor insists that tainted water service lines are continuing to be replaced and that residents of Flint are still using bottled water.
She is asking Harvey to apologize for his comments which she deemed insensitive during such a difficult time.
"As Mayor, I would appreciate, on behalf of the citizens of this community, a public apology," she said. "I would love to sit and discuss with you the status of where we are today."
Harvey released an official statement about the matter Wednesday to Michigan based NBC-25/FOX-66 and explained his reason for mentioning Flint's water crisis.
"I made a joke directed at him, as he is from Flint, a city for which I have great affection and respect. So much so that I devoted a full hour on my daytime talk show to raising awareness for the Flint water crisis," he said. "I also pressed then candidate, Hillary Clinton, to offer solutions to what I called one of the great catastrophes of modern times. The and the caller laughed as my joke was taken in the context it was offered."
He finished the statement by adding, "Any attempts to craft this into anything more serves no one."