Steve Harvey Made a Promise With God After Being at His Lowest Point in Life – He Never Forget That Promise!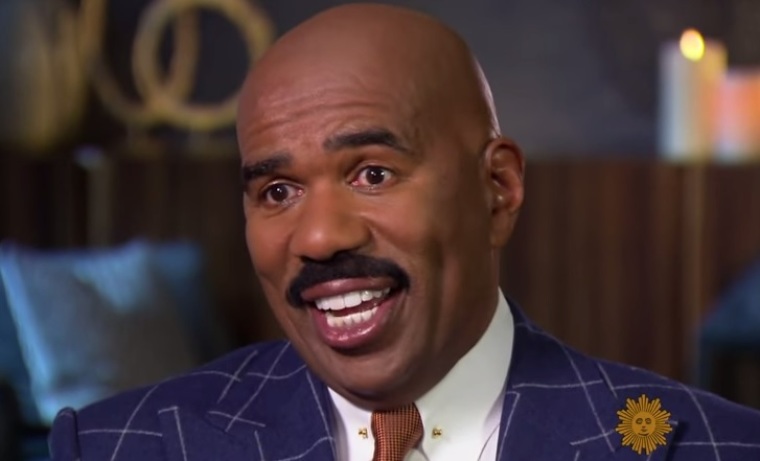 If you have watched "Family Feud" before, than you must have cracked a few laughs with Steve Harvey as the host. But, before making everyone laugh, this star was homeless and miserable. Until one day when he made a promise with God, that he still talks about to this day.
Steve Harvey had many jobs, flunked out of school, and even has been fired several times. Through his failures, it helped him to become a better man. Eventually leading him to God. After leaving his last job, he found a love for comedy and was not going to quit, no matter what the circumstances were. There had been many times where Steve was not getting the fans attention, and it didn't make him much money. He lived out of his car for three years and was homeless.
One day after a show, he was in the bathroom and had a moment that changed his life forever. He made a promise to God, that he kept to this day. Steve told God "if you let me make it, I will tell everyone it was you that did it." Since that day, his life was changed forever!
Listen to this incredible story of Steve Harvey's life below: