Steve Harvey: President Trump Is Keeping His Word on Improving Public Housing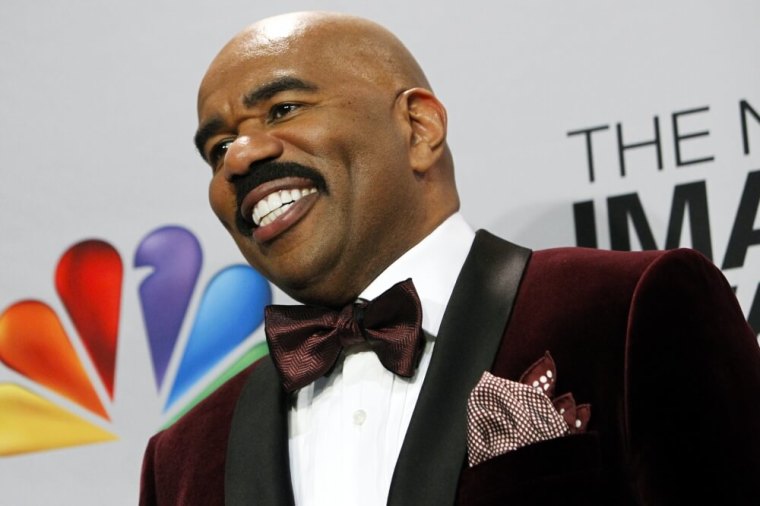 Steve Harvey says President Donald Trump is making good on his promises to improve inner city housing.
"As far as doing what he promised me, he's doing it," Harvey told TMZ on Wednesday.
Harvey attended a high profile meeting with Trump in January where the pair reportedly spoke about the entertainment mogul's ideas to improve the U.S. Department of Housing and Urban Development.
Harvey told TMZ that things have been progressing since then. The comedian-turned-author, host and businessman said that he's still working with HUD to get housing for underprivileged people by setting up centers around the country.
"I met with HUD. It's going really well," Harvey said. "God willing it will work out."
Dr. Ben Carson, the first neurosurgeon to successfully separate conjoined twins and who grew up in a single-parent household, was picked by Trump to head HUD whose budget grew at an astounding rate under former President Barack Obama.
Earlier this month, The Daily Wire reported that Carson "ordered an audit of the agency. What he found was staggering: $520 billion in bookkeeping errors."
"The total amounts of errors corrected in HUD's notes and consolidated financial statements were $516.4 billion and $3.4 billion, respectively," the auditors wrote.
While Harvey seemed pleased with how things were progressing with HUD, he wasn't quick to say he was fully satisfied with Trump's administration just yet. When asked if he was happy with what Trump has done since he took office, Harvey replied, "I didn't say that."
He added, however, that Trump is "keeping his word to what he said he would do for me."
After Harvey met with Trump in January, he was surprised to receive backlash from people he considered friends.
"So many of my so-called friends have just eaten me alive for going to meet with the president of the United States which is mind-boggling to me because if you understood what Trump and I were meeting about, you'd probably be quiet. But since you don't, you just comment about it," Harvey said on his "Steve Harvey" television show earlier this year.
"People in business understand what's happening, but it's just social media. So it's kind of funny to see you (Epps) do something different."
In January, Harvey revealed more about his meeting with the president on his syndicated radio program, "The Steve Harvey Morning Show."
"I thought it was important because the only way we can heal the divide in this country is through conversation. I don't think we will ever unify this country or begin a healing process until we talk to one another," he explained. "So, from my standpoint, being a person that I am, the person that God has made me to be, I said let me step from behind the microphone and take a seat at the table when invited to discuss. I didn't know what it would be about exactly but to my surprise it turned out really, really interesting."