Steven Furtick Praises Perry Noble After NewSpring Firing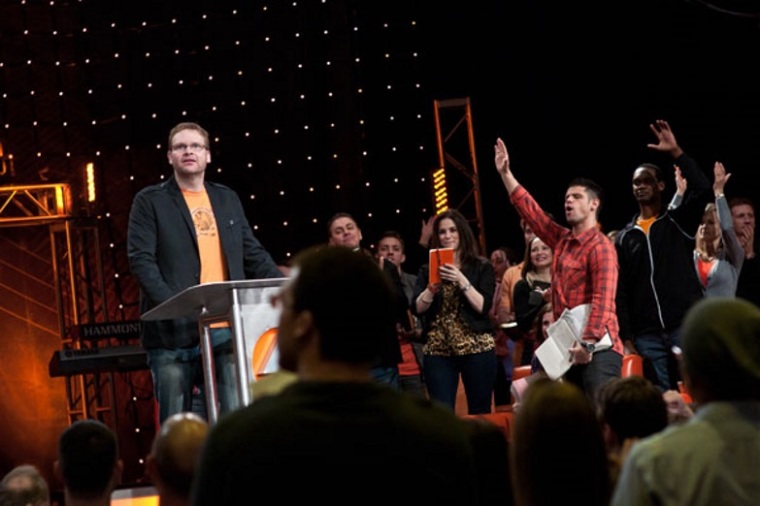 Steven Furtick, pastor of the popular Elevation megachurch in North Carolina, has praised his friend and confidante Perry Noble whose firing by NewSpring Church was announced last weekend.
"I love @perrynoble with all my heart. When our church was nothing he and his staff made endless time to help me and our team. He has believed in me, invested in me and been there for me in every season of my pastoral life. He has been, to me, a living example of bold leadership and a singular vision to reach people with the Gospel," said Furtick in a message posted on Instagram Monday.
"God has used his preaching to change the lives of thousands in my home state of South Carolina. His candor and passion have given many pastors around the world permission to dream big and believe God for the impossible. I am one of the multitude who would not be where I am today without his obedience to Christ and love for people. And his stories about biscuits from the pulpit are as legendary as he is. On behalf of the people of@ElevationChurch — I just want to say — we love you P! There's gonna be a traffic jam in Heaven because of you, and your best is yet to come!" Furtick added.
NewSpring Church, a popular megachurch in South Carolina with a weekly attendance of 30,000, confirmed Sunday that Noble, the church's founding and senior pastor, was fired effective July 1 for alcohol abuse and other "unfortunate choices and decisions," and that he was also seeing a psychiatrist.
No mention was made of Noble's other leadership roles outside NewSpring, such as being Elevation Church's longest-serving board member.
The Christian Post contacted Elevation Church about Noble's current relationship with the church and was told that staff won't be able to provide comment before next Monday.
In introducing Noble as a speaker at Elevation Church in 2014, Furtick referred to him as a "preaching powerhouse" and his "big brother."
"I asked him early when we were launching this church to be my big brother and here's the cool thing. You know how you could get people to believe in you once you've had a certain amount of success? It's not hard to get somebody to believe in you if what you're doing is working. But then there are people, I think of my mom, my wife and certain core team members of this church who believe in what they can't see in your life," he said.
"And they just believe in what God has put in you? Well Pastor Perry was, as I've told the church many times before, he's been here so many times. He's family around here," he continued.
"Pastor Perry has served on our board of overseers at the church since we began. Every year just a consistent friend and if you ever have a faithful friend in your life, who will stand with you through anything, who will be there for you, hold unto that person, thank God for that person and Pastor Perry you are certainly one of those people for me. Talked me off the ledge so many times and there to celebrate the successes too and I love you with all my heart man. I'm honored to be your little brother," Furtick said.