Strangers Write Heartfelt Words Thanking the Police Community -- #WeSeeYou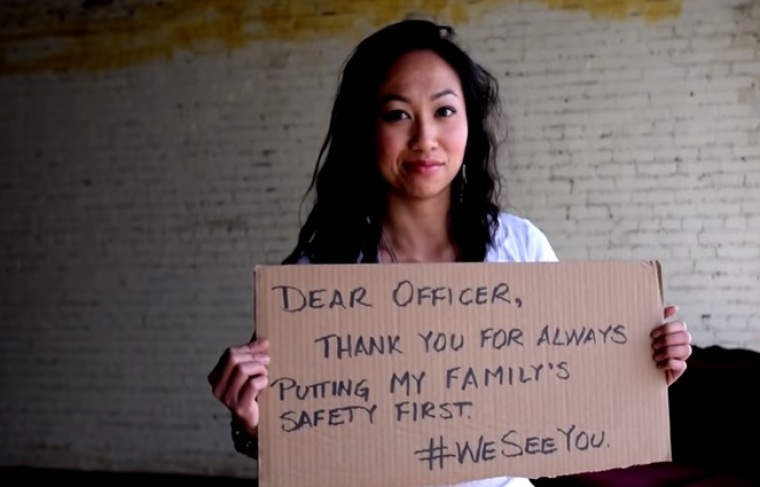 This story was inspired by an open letter to our law enforcement community written by Elizabeth Shiftwell. All the news we seem to hear about police officers as of late is negative. It's about time we take a minute to watch a message from strangers supporting officers and showing love.
This project is called "Dear Officer, I See You," which takes us through the life of a police officer from a family members point of view. Watching them come home each day, show love for their family, and protect us day in and day out. After a bad day, they know they have a beautiful family to come home too, and it brightens their day up immediately. Each cardboard cutout has a different letter in it thanking a police officer.
Reminding them that we see them and know they risk their lives every day. A very powerful message being sent to all those who watch. God bless police officers and their families!
Check out this inspiring video about the police community below: