Students at Over 200 Schools Join Walkout to Protest Planned Parenthood, Abortion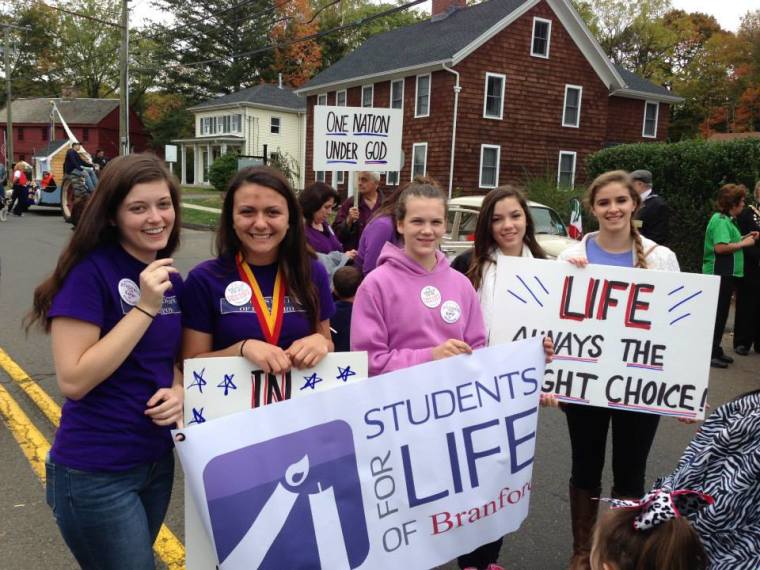 Students from more than 200 schools across the United States are taking part in a walkout Wednesday to protest abortion and Planned Parenthood.
The pro-life walkout is being overseen by the Students for Life of America.
According to the walkout event's website, students will walkout of classes for 17 minutes, which, according to SFLA, is the time it takes for Planned Parenthood to perform 10 abortions in a given day.
"We will rally and demand the end of Planned Parenthood's taxpayer funded empire. We will kneel and pray for the end of legal abortion in our nation," the SLFA said.
The walkout was organized by 17-year-old California high school student Brandon Gillespie, who called for nationwide action on his Twitter handle last month.
"I have officially announced the pro-life walkout that I am organizing. It is going to take place on Wednesday, April 11 at 10 a.m. The walkout will last for 17 minutes. We encourage students across the country to participate in a stand for #life," tweeted Gillespie, getting more than 3,500 retweets and over 6,200 likes.
The event was inspired by the national gun control march last month, in which students across the United States held demonstrations during school hours demanding an end to school shootings and stricter firearms regulations.
SFLA has said that more than 400 pro-life students and student groups have worked with their organization for the walkout, with many reporting alleged censorship on the part of their school administrators.
The national pro-life group has posted several complaints from students that they received regarding problems with school administrators, including being told that they could not promote the walkout with posters or passing out information, or that there were safety issues in having an event.
"Our school allowed the gun violence walkout but my principal said that abortion is too political. He said everyone agreed about the gun walkout though so it's different. Can he do that?" queried one student.
For his part, Gillespie has explained in an SFLA press release that his school is not treating the pro-life walkout the same way as they did last month's gun violence walkout, labeling it a "double standard."
"They are not giving me any accommodation at all, except for the district policy of not punishing students for protesting," said Gillespie.
"That is not the accommodation that I asked for; I asked for the same accommodation as the anti-gun protest, that teachers would be flexible in their lesson planning, and for the availability of equipment that the anti-gun protestors were allowed to use."