'Sunday Best All Stars' Winner Dathan Thigpen Talks God Redeeming Him After Putting Career on Hold for Family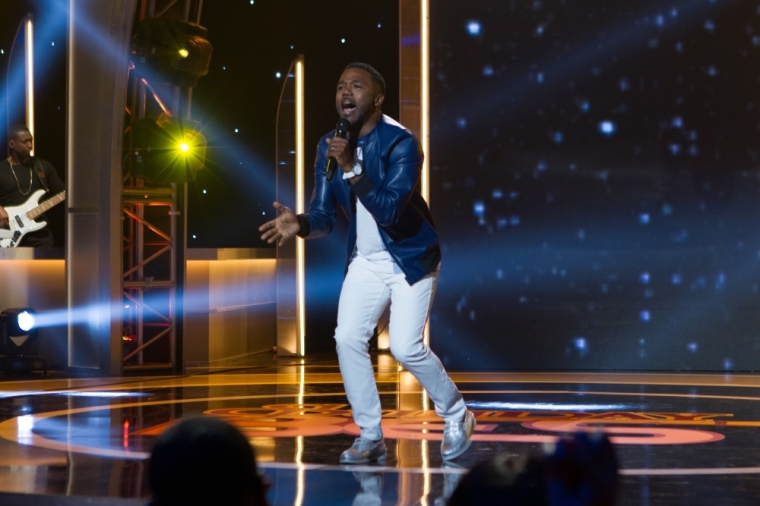 After putting his career on hold to focus on his family, Dathan Thigpen, the season eight winner of "Sunday Best All Stars," believes God has redeemed all the gospel singer believed was lost.
Thigpen, the 34-year-old Jackson native, is a husband of seven years and father of two who believes God has honored him for choosing to halt his music aspirations for three years in order to focus on family during a rocky time in his marriage.
Devoting more of his time to family also meant the father of 3- and 5-year-old boys would lose out on furthering his singing career.
"I literally stopped traveling, stopped doing things, and I said 'Lord, I was literally building momentum' and I was like, 'what is happening? I know I need to focus on my family but I feel like I'm losing time,'" he revealed to The Christian Post. "I knew God honored the fact that I was supporting my family and trying to make my family work. So me shutting down my entire career for three years I feel like winning this could be God redeeming that time that I feel like I lost. That means the world to me."
As the winner of "Sunday Best All Stars" Thigpen has earned more than a title and cash prize, but the opportunity to be a part of music mogul Kirk Franklin's record label, Fo Yo Soul Entertainment. Accomplishing this feat is something that Thigpen doesn't take for granted, after trying to take the independent route to get his music out to the world.
"I know winning this competition would indeed change my life and launch me into an area that on my own it would take me longer to get there. There are some things that I've done to work for myself, to get a project out there," he said. "In 2005, I released a project on my own with my own money and there are some things there is only so far you can get with limited resources and limited help."
After falling short during his season three stint on "Sunday Best" five years ago, the praise and worship leader for Faith Christian Center in Atlanta, Georgia, admitted to facing some challenges on the road to his big win.
"One of the challenges I believe I faced was just getting in my head too much. You have to overcome that because sometimes in a competition you'll think too much. But you have to really be confident in what God has placed on the inside of you and not be worried about who's beside you because everybody has something special within them," Thigpen told CP. "I got myself and I went in a room and said, 'Dathan, you're here for a reason. God has placed you here to do what you do at the best of your ability.' And that's exactly what I've done, which has gotten me to the end of the competition."
Thigpen has been overwhelmed with emotion reading about how he has blessed others with his gospel music performances while he has appeared on the show. After fans voted for 10 other people to return for a second opportunity with the chance to win "Sunday Best," the recent winner said he believes his authenticity made him stand out this season.
"I know this is TV but people can see through fake a mile away. I can only be real and be myself," he said. "One thing I think people gravitated to was the authenticity from the heart in every song. We got to pick our own songs this year which I love because I was able to pick songs that I immediately connect to based on what's happened in my life."
Since he connected to each song on a deep level, Thigpen believed viewers were able to see that. One of those moments took place when Thigpen sang the Fred Hammond song, "Blessed," which his fellow "Sunday Best" competitor Brittany Jones assured him was an anointed moment.
"That night when we recorded it she said, 'Dathan, I just want to tell you that watching it was fun. Not only was it fun but it was powerful and anointed.' That's the biggest thing for me because church is not always stuffy pews and rows," Thigpen said. "Church is not always hymnals. Church can be fun and you can still feel the power of God even while having fun."
The singer used the BET gospel music competition to show people they could have fun by performing dances like the popular "whip" onstage which inspired viewers to follow suit on social media. After seeing the impact that "Sunday Best" can have on the world, Thigpen expressed the importance of people continuing to support the competition.
"This show has been a blessing to me, this show has been a blessing to millions of people. At home, people get upset, saying, 'my favorite got kicked off I'm never watching the show again.' But it's very important that we don't get emotional and continue to support," he said. "You have to support these type of shows to make sure they stay on the air and that we have an outlet to go to, to watch and be proud of. "