Super Bowl 53: 4 devout Christian Patriots and Rams players to watch Sunday
Rodger Saffold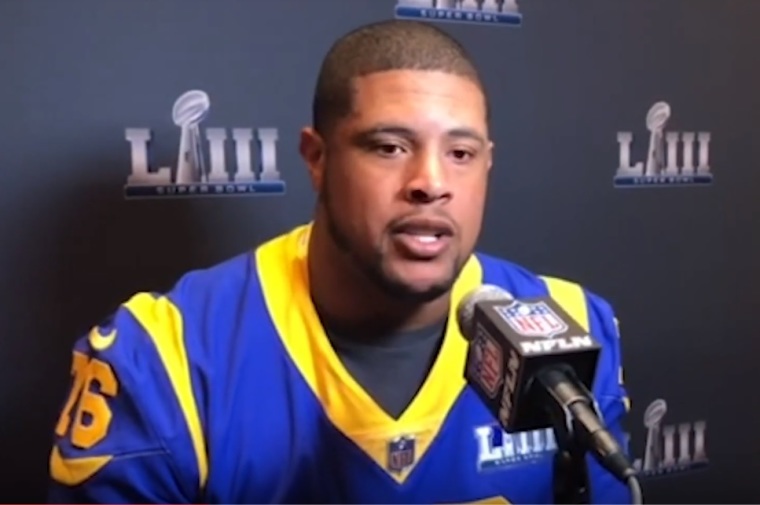 Rams offensive lineman Rodger Saffold garnered headlines last month when it was announced that he was getting baptized as a sign of his growing proximity to God.
Saffold credited the Rams' team chaplain Kevin Nickerson for helping him with his spiritual development, explaining at a news conference last Thursday that "I think my relationship with Christ has been as close as it's ever been."
"I've been definitely doing the daily things in order to get that right. I feel like having that close relationship takes the pressure off a lot of the stresses you have in daily life," said Saffold, according to Sports Spectrum.
"I've been able to go through this entire season with just a different joy and a different energy around me and it's allowed me to be successful."