Super Bowl LII: 4 Times Philadelphia Eagles QB Nick Foles Showcased His Faith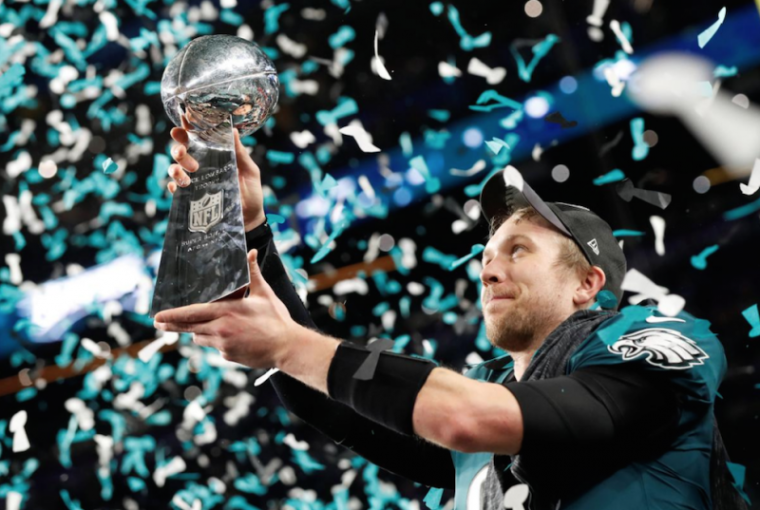 Philadelphia Eagles quarterback Nick Foles professed his Christian faith long before leading his team to victory at Super Bowl LII Sunday night. Now, The Christian Post is highlighting some of the most prominent faith-filled moments on the road to the 29-year-old's rise to superstardom on the big Super Bowl stage.
1. Foles Takes Courses at Liberty University
Foles is taking graduate courses under Liberty University's online education program at the Rawlings School of Divinity, according to the website for the Christian college, located in Lynchburg, Virginia. Now, he holds the honor of being the first Liberty student to quarterback a winning Super Bowl team.
Liberty University President Jerry Falwell took to Twitter to make the announcement and congratulate Foles.
"Congratulations to Liberty student @NFoles_9 on an incredible performance tonight and on becoming the first @LibertyU student to quarterback a winning @SuperBowl team! Amazing job by @Eagles," Falwell tweeted. "Great game and a real testament to the character and perseverance of the Eagles team!"
Foles has stated that after football, he is thinking of becoming a pastor.