Supreme Court rejects Texas' election lawsuit; 6 battleground states hold hearings on voter fraud claims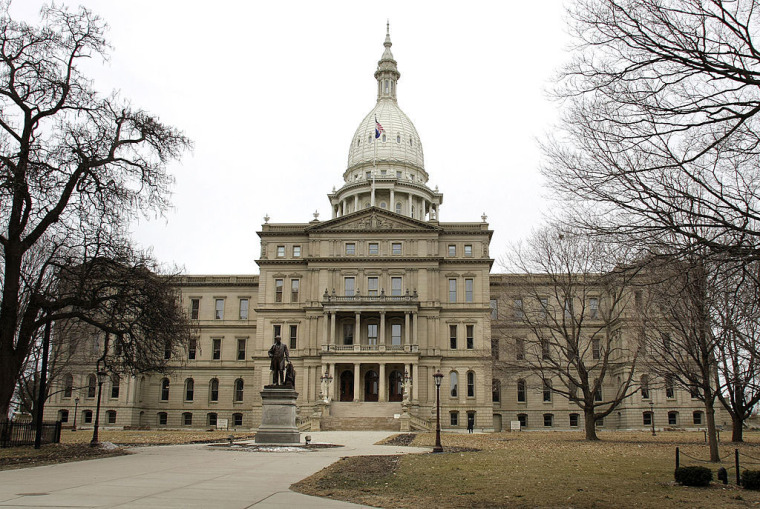 2.  Michigan: Stack of ballots purports to show wave of 120-year-old voters, backdating absentee ballots, voter intimidation and instructions not to validate signatures
In Michigan, which has 16 electoral college votes, current vote totals show Biden leading Trump by a margin of 154,188 votes or 2.78% of all votes cast.
As has been the case in other states, allegations of voter fraud have been raised alleging illegal practices by election officials in a major metropolitan area. In this case, the allegations of wrongdoing involve the city of Detroit.
Jessy Jacob, a Detroit city employee, testified in a sworn affidavit that she began processing absentee ballot packages to be sent to voters in September. "I was instructed by my supervisor to adjust the mailing date of these absentee ballot packages to be dated earlier than they were actually sent. The supervisor was making announcements for all workers to engage in this practice," she recalled.
"At the satellite location, I processed voter registrations and issued absentee ballots for people to vote in person at the location. I directly observed, on a daily basis, city of Detroit election workers and employees coaching and trying to coach voters to vote for Joe Biden and the Democrat Party. I witnessed these election workers and employees encouraging voters to do a straight Democrat ballot. I witnessed these election workers and employees going over to the voting booths with voters in order to watch them vote and coach them for whom to vote," she added.
Jacob also claimed to have seen many people who sought to vote in-person being told that they had already applied for an absentee ballot. "These people were allowed to vote in-person and were not required to return the mailed absentee ballot or sign an affidavit that the voter lost the mailed absentee ballot," she said.
When she began processing ballots after Election Day, Jacob said she was "instructed not to invalidate any ballots and not to look for any deficiencies in the ballots." After noting that "absentee ballots that were received in the mail would have the voter's signature on the envelope," she explained that "I was instructed not to look at any of the signatures on the absentee ballots, and I was instructed not to compare the signature on the absentee ballot with the signature on file."
Michigan law required all absentee ballots received on time to be inputted into the state's Qualified Voter File system by 9 p.m. on Election Day. However, Jacob asserts that she was "instructed to improperly pre-date the absentee ballots receive date that were not in the QVF as if they had been received on or before November 3, 2020."
She also maintains that "I was told to alter the information in the QVF to falsely show that the absentee ballots had been received in time to be valid" and estimated that "this was done to thousands of ballots."
Another affidavit submitted by a poll watcher in Detroit recounted how "numerous new boxes of ballots" arrived at the ballot counting center the day after the election. Estimating that those boxes contained "several thousand new ballots," he claims to have observed that "none of the names on these new ballots" were featured on the QVF, which he described as "the main list of persons who had registered to vote on or before Nov. 1, 2020."
In addition, he contended, none of the names were on the "Supplemental Sheets," which contained lists of those who registered to vote on Nov. 2, 2020, or Election Day. "I saw the computer operators at several counting boards manually adding the names and addresses of these thousands of ballots to the QVF system," he said.
"When I asked what the possible justification was to counting ballots from unknown, unverified 'persons,' I was told by election supervisors that the Wayne County Clerk's Office had 'checked them out.' I challenged not one ballet, but the entire process as the names were not in the QVF or Supplemental Sheets and because the DOB's were all wrong, all being marked as 01-01-1900," he added.
A hearing was held by the Michigan Senate Oversight Committee last week to hear witnesses' testimony of voter fraud allegations.