Supreme Court rejects Texas' election lawsuit; 6 battleground states hold hearings on voter fraud claims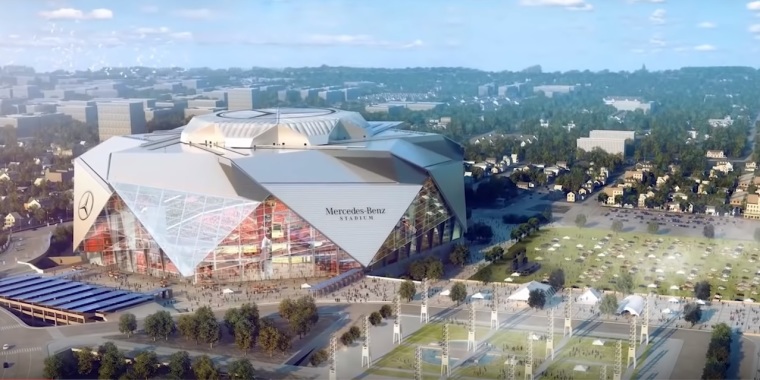 3.  Georgia: Ballots with 'perfect black bubbles,' claims of out-of-state voters voting, and votes being counted without proper observation
In Georgia, which has 16 electoral votes, current vote totals show Biden leading Trump by 11,779 votes, a margin of .2%. This is a noticeable departure from the 2016 presidential election results in the state, which Trump won by 5.2%.
On Thursday, the president's legal team lobbied Republican state lawmakers to take action on their allegations of election fraud in the state. In a video live stream Trump's lawyer, Rudy Giuliani, referenced a surveillance video his team showed the legislature last week from the State Farm Arena in Atlanta of election night activities after poll observers and the media were told to go home for the night because election workers had stopped counting. 
While Georgia elections officials have said the video showing containers of ballots being wheeled from beneath a table after poll watcher had left shows no evidence of fraudulent activity, Georgia Republican Party Chairman David Shafer said state officials have not answered key questions about those ballot boxes.
On Dec. 5, the Georgia secretary of state's office also refuted allegations of wrongdoing by election workers in Fulton County after the video went viral last week.
The Trump campaign has put the video out on social media, claiming it shows voter fraud. 
In a separate incident, Carlos Silva, a registered Democrat and trial lawyer living in Florida, traveled to Georgia to observe the recount of the presidential election results. In a sworn affidavit, Silva testified that when watching two women counting votes at a precinct in the Atlanta suburb of Stonecrest, Georgia, he "watched them pull out a pile of what I observed to be absentee ballots and noticed two very distinct characteristics those ballots had."
"I noticed that they all had a perfect black bubble and were all Biden select. I was able to observe the perfect black bubble for a few minutes before they made me move away from the table," he said. "I heard them go through the stack and call out Biden's name over 500 times in a row."
Silva alleged that when observing the vote counting at another precinct in the Atlanta suburbs the following day, on Nov. 16, he saw several additional absentee ballots that "were all for Biden and had the same perfect black bubble." He testified that he was asked to move 10 feet away from the poll workers.
Silva testified that he "also saw absentee ballots for Trump inserted into Biden's stack and were counted as Biden votes. This occurred a few times. I also observed throughout my three days in Atlanta, not once did anyone verify signatures on these ballots. In fact, there was no authentication process in place and no envelopes were observed or allowed to be observed."
After citing "hostility toward Republican observers but never toward Democrat observers," Silva concluded that "in the counties I have observed, there is widespread fraud favoring candidate Biden only. There were thousands of ballots that just had the perfect bubble marked for Biden and no other markings on the rest of the ballot."
A lawsuit filed by attorney Sidney Powell alleges "clear evidence of 20,311 absentee or early voters in Georgia that voted while registered as having moved out of state," a number that exceeds Biden's reported margin of victory in the state. In addition, the lawsuit cites expert testimony claiming that more than 96,600 ballots were "illegally counted as they were not cast by legal voters."