Supreme Court rejects Texas' election lawsuit; 6 battleground states hold hearings on voter fraud claims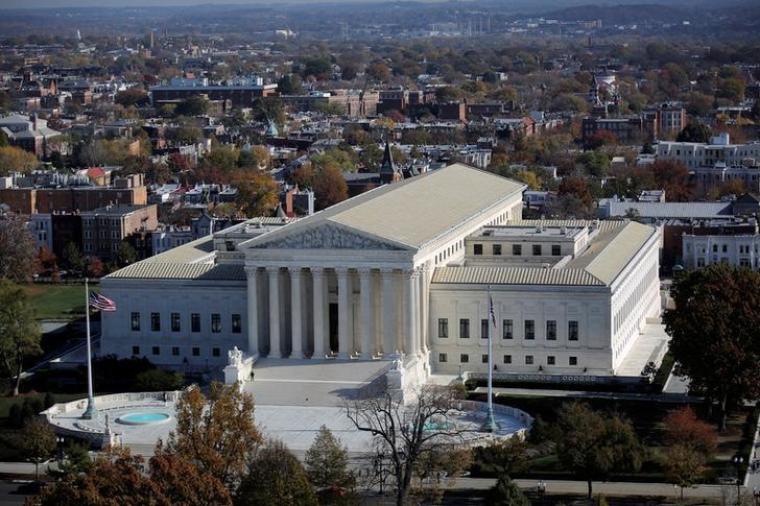 1. Supreme Court rejects Texas' election lawsuit 
After the U.S. Supreme Court said Friday that it won't hear a lawsuit by the state of Texas to challenge the election results in four of the battleground states — Georgia, Michigan, Pennsylvania and Wisconsin — Texas Attorney General Ken Paxton described the justices' decision as "unfortunate."
"It is unfortunate that the Supreme Court decided not to take this case and determine the constitutionality of these four states' failure to follow federal and state election law," Paxton said. "I will continue to tirelessly defend the integrity and security of our elections and hold accountable those who shirk established election law for their own convenience."
Paxton, a Republican, filed a lawsuit on Monday asking the U.S. Supreme Court to invalidate the presidential election results in those states, arguing that the court must require the four defendant-states to conduct their elections in a manner that complies with the Constitution and all federal and state laws. Texas was joined by 24 other states.
Had the Supreme Court complied with the request, Biden would have been deprived of those states' combined 58 electoral votes, pushing him below the threshold of 270 electoral votes needed to win the election.
According to the lawsuit, "Certain officials in defendant states presented the pandemic as the justification for ignoring state laws regarding absentee and mail-in voting. defendant states flooded their citizenry with tens of millions of ballot applications and ballots ignoring statutory controls as to how they were received, evaluated, and counted."
"Those changes were made in violation of relevant state laws and were made by non-legislative entities, without any consent by the state legislatures," Paxton added. "Each of these states flagrantly violated the statutes enacted by relevant state legislatures, thereby violating the Electors Clause of Article II, Section 1, Clause 2 of the Constitution."
In a statement, Paxton accused the four states of destroying "trust in the integrity of our election processes" and compromising "the security and integrity of the 2020 election. ... Their failure to abide by the rule of law casts a dark shadow of doubt over the outcome of the entire election. We now ask that the Supreme Court step in to correct this egregious error."
On Thursday, Paxton announced that Missouri, Arkansas, Louisiana, Mississippi, South Carolina and Utah had joined the lawsuit. Additionally, 17 states filed an amicus brief urging the Supreme Court to take up Texas' request to challenge the election results in the four states, as did 126 of the Republicans serving in the House of Representatives. 
In an order, the justices denied Texas' request, saying the state lacked legal standing.
"Texas has not demonstrated a judicially cognizable interest in the manner in which another State conducts its elections," the order read. "All other pending motions are dismissed as moot."