Supreme Court vacates Ninth Circuit ruling against church suing California over worship limits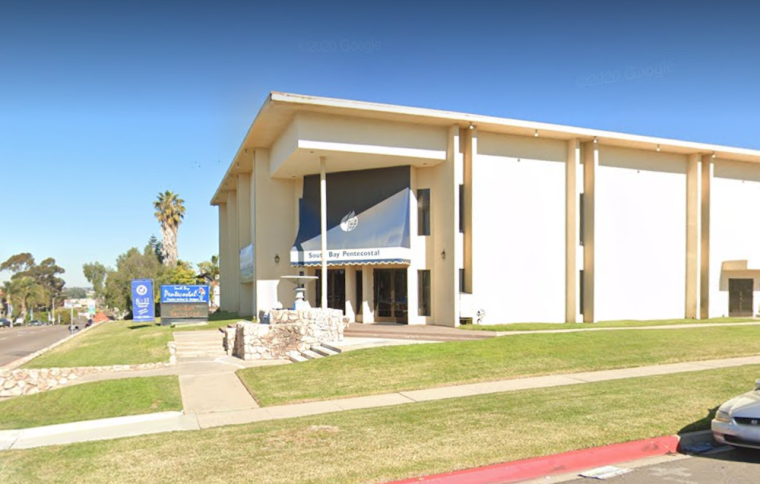 The U.S. Supreme Court has vacated an appellate court ruling against a Pentecostal church that was suing California over its worship restrictions aimed at curbing the spread of COVID-19.
In an order Monday, the high court vacated a ruling by the U.S. Court of Appeals for the Ninth Circuit that denied South Bay United Pentecostal Church injunctive relief from the pandemic restrictions on in-person worship instituted by Gov. Gavin Newsom, which have since been rescinded. 
The order cited the Supreme Court case of Tandon v. Newsom, in which the justices issued a per curiam ruling in favor of multiple plaintiffs suing California over its ban on in-home worship attended by more than three households.
"… government regulations are not neutral and generally applicable, and therefore trigger strict scrutiny under the Free Exercise Clause, whenever they treat any comparable secular activity more favorably than religious exercise," stated the decision.
"It is unsurprising that such litigants are entitled to relief. California's Blueprint System contains myriad exceptions and accommodations for comparable activities, thus requiring the application of strict scrutiny."
The Supreme Court remanded the case back to the Ninth Circuit "for further
 consideration in light of Tandon v. Newsom."
The Thomas More Society, which is helping to represent South Bay Pentecostal, emailed a statement Tuesday celebrating the Supreme Court order.
"The most recent April 26 ruling vacating the Ninth Circuit's prior judgment is another major victory for religious liberty," said Special Counsel Paul Jonna.
"And it sends yet another clear message to hostile lower courts: if you deprive citizens of constitutional rights, particularly the cherished right to the Free Exercise of Religion, the U.S. Supreme Court will intervene."
Last year, South Bay Pentecostal filed legal action against California over in-person worship restrictions, arguing that their religious services should be considered an essential activity.
The church experienced multiple legal defeats, with a district court judge ruling against the church last December and a three-judge panel of the Ninth Circuit ruling against it in January.
"Although South Bay has demonstrated irreparable harm, it has not demonstrated that the likelihood of success, the balance of equities or the public interest weigh in its favor," wrote U.S. Circuit Judge Kim McLane Wardlaw in the Ninth Circuit panel opinion.
"Although there is no record evidence that attendance at South Bay's services in particular has contributed to the spread of the virus, the record does evidence outbreaks tied to religious gatherings in San Diego County and in the Southern California region."
Earlier this month, California's Department of Public Health changed the language on official capacity limits for worship services from "mandatory" to "strongly recommended." 
"In response to recent judicial rulings, effective immediately, location and capacity limits on places of worship are not mandatory but are strongly recommended," explains California's COVID-19 response website.
"The linked guidance is in the process of being updated. All other restrictions in the guidance remain in place."
Last Friday, the Newsom administration lifted all restrictions on singing and chanting in church.
The state standards varied on a tier system based on the level of county infection rates. 
For the strictest category, called "purple," indoor worship was "strongly discouraged and should be limited to 25% of capacity." For the lowest tier of concern, called "yellow," indoor worship and other activities were recommended with a 50% capacity.